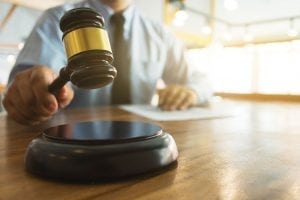 Important assets from shuttered e-scrap company ECS Refining were snapped up by Dynamic Recycling, which emerged victorious in a courtroom bidding war last week.
The Wisconsin-based e-scrap processor will pay $330,000 for ECS's customer list and IT asset disposition inventories in California, Ohio and Texas. That price is more than twice the initial bid.
ECS, a major U.S. player in the electronics recycling and ITAD industry, closed at the end of June after filing for bankruptcy in April. ECS's estate is being managed by a trustee appointed by U.S. Bankruptcy Court for the Eastern District of California.
E-Scrap News previously reported that ECS had the following customers before it closed: AT&T, Bayer Healthcare, Comcast, DWS (Disney), Gilead, Nektar, Olympus America, Republic Services, Samsung, Walmart, California's Yolo County and Zynga. After the closure, a number of large e-scrap companies expressed interest in buying its assets, especially its customer list.
"We've been contacted by many, many parties since the business was closed," Paul Pascuzzi, attorney for the trustee, told the judge during a July 25 hearing in Sacramento.
Two dozen companies signed non-disclosure agreements to see the customer list and other information, he said. A dozen or so expressed interest in buying them, and four companies participated in formal bidding, he said.
Courtroom auction
After negotiations with trustee Donald Gieseke, Dynamic Recycling became the stalking horse bidder (Dynamic has since changed its name to Dynamic Lifecycle Innovations). On July 13, it signed an agreement to buy the assets for $160,000. On top of that, Dynamic agreed to pay another $30,000 if it can land a deal with Comcast, one of ECS's customers, and two of ECS's other top four customers within 45 days.
But Dynamic's purchase price was driven up by a bidding war in the Sacramento courtroom on July 25. Representatives of Advanced Technology Recycling (ATR), METech Recycling and Regency Technologies also submitted bids during the live auction, the audio of which was available alongside court documents.
In the final stretch, Regency and Dynamic went back and forth half a dozen times, upping their bids by $10,000 each time, before Dynamic submitted the winning $330,000 offer. Regency is the backup bidder at $320,000.
According to the judge's order approving the sale, the winning bidder must receive regulatory approval to remove inventory within 15 days of the approval. If not, it will forfeit its deposit and the trustee can sell to the backup bidder.
Other companies are looking to land some of ECS's former customers through outreach and sales approaches. ERI, described as the largest e-scrap processor in the country, on July 30 issued a press release courting former ECS business partners.
"In the wake of ECS' recent bankruptcy, we at ERI want all of ECS' former clients to know that we have the bandwidth to seamlessly take on any of their electronics recycling, ITAD and sustainability needs," John Shegerian, ERI's co-founded and executive chairman, stated in the release.
Comcast removes devices
Dynamic's purchase also includes some ITAD equipment in storage at former ECS facilities. But, according to the judge's order, it does not include equipment supplied by Comcast Cable Communications.
An attorney for Comcast submitted a filing with the court noting that the company is subject to various laws and legal settlements governing equipment disposal and protection of customer data. Comcast sent set top boxes, modems, DVRs, head end units, routers, wires and other electronics to ECS for data destruction and recycling. The set top boxes and DVRs contain hard drives with information about customers' TV viewing and subscriber transactions, according to the company.
In a court filing, Comcast's attorneys said that on July 19 Comcast had its equipment moved from ECS's former Mesquite, Texas location to a facility run by an unnamed Comcast vendor. It did that after getting a nod of approval from the trustee and the Texas Commission on Environmental Quality.
"Arrangements have been made … for them to remove their items from Texas, and arrangements are being made for removal from Stockton (Calif.) and any other locations," Pascuzzi told the judge on July 25.
The Dynamic purchase also excludes consigned inventory provided by IT asset value recovery firm CNE Direct.
Photo credit: mojo cp/Shutterstock

More stories about courts/lawsuits