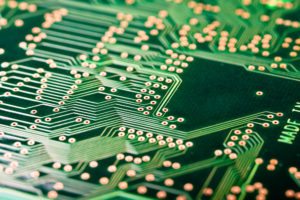 Startup EnviroLeach has raised its precious metals yield capabilities and has moved forward on developing new e-scrap processing plants.
The Vancouver, B.C. company has been developing a non-toxic metals leaching method to process printed circuit boards. It previously reported reaching yields in the 80-percent range for gold and other precious metals.
In a July 17 update, the company announced it has increased overall recovery of precious and base metals to over 90 percent. Specifically, the company pointed to results showing 91 percent combined recovery of the heavy and light fractions of gold, 94 percent for silver and copper, and 85 percent for palladium.
EnviroLeach CEO Duane Nelson said the results exceeded the company's expectations, and that he believes the yields will be replicated at the company's commercial processing plants, which are in development.
EnviroLeach announced last fall it would develop a U.S. processing plant in partnership with Jabil, which manufactures electronics for major brands. The EnviroLeach facility has been under development at Jabil's Memphis, Tenn. manufacturing plant. However, progress at the site was delayed due to mechanical challenges, the company reported during the spring. The operation encountered higher-than-anticipated metal content in its feedstock, requiring equipment modifications.
In a press release, Nelson noted those changes have been made to adjust for the feedstock, and the facility is back on track.
Additionally, EnviroLeach and its partner company, Mineworx, recently leased a 13,600-square-foot space in Vancouver, where they will develop an e-scrap processing operation with a capacity of 20 metric tons per day. The facility, which they describe as a concentrate plant, will have its equipment delivered in early August. Testing is planned to begin in September, and the operation will begin operating at half capacity in October.
EnviroLeach is obtaining its first 100 metric tons of PCB feedstock for initial testing at the Vancouver plant. The company anticipates that facility will produce a high-grade concentrate to sell to a U.S. refiner. The company will send the remaining light fraction to the Memphis facility for processing.
Photo credit: Dario Lo Presti/Shutterstock
More stories about processors