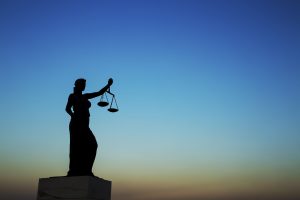 Electronics repair advocates are speaking in defense of a refurb executive sentenced to prison for illegally copying Microsoft software.
The U.S. Public Interest Research Group (U.S. PIRG) and repair hub iFixit have released statements in support of Eric Lundgren, who last month lost an appeal of his prison sentence.
"Our friend Eric Lundgren is a recycling pioneer who's dedicated his life to fighting the e-waste epidemic," iFixit wrote in its latest newsletter. "He's just been sentenced to 15 months in prison for duplicating obsolete restore discs that Microsoft offers for free."
E-Scrap News last week wrote about a decision by the 11th Circuit Court of Appeals to uphold the sentence imposed by a trial court. Lundgren, founder of Los Angeles-headquartered IT Asset Partners (ITAP), in early 2017 pled guilty to criminal copyright infringement and conspiracy to traffic in counterfeit goods. The case centers on his role in copying and importing Dell reinstallation discs for Microsoft Windows.
The prison sentence was based partly on the estimated dollar value of damages to Microsoft. Witnesses from the prosecution and defense provided higher and lower dollar estimates, respectively. The trial court judge found the testimony from government witnesses, including one from Microsoft, credible, and he relied on it when imposing the sentence.
The dollar value of each disc was a central dispute in Lundgren's appeal. After the appeals court decision, media outlets, including The Washington Post and The Verge, reported on the story.
Prompted by media coverage, Microsoft on April 27 published a blog post linking to court case exhibits showing emails from Lundgren. Frank Shaw, corporate vice president of communications for Microsoft, wrote that Microsoft charges refurbishers $25 for the Windows software and a license.
"Mr. Lundgren's scheme was simple. He was counterfeiting Windows software in China and importing it to the United States. Mr. Lundgren intended the software to be sold to the refurbisher community as if it was a legitimate, licensed copy of Windows. It was not," Shaw wrote. "The evidence in the case shows Mr. Lundgren used his knowledge of the PC recycling community to scam the very community he claimed to champion and to evade the law. Had he simply wanted to help this community, why did he set up an entire counterfeit production operation in China to make the CDs appear legitimate? And why did he charge for his counterfeit product and try to make a profit at the expense of the community he was ostensibly trying to help?"
U.S. PIRG and iFixit have since issued statements supporting Lundgren and tying the case to the larger "right to repair" movement, which seeks to ensure consumers and independent repair shops have the information, tools and parts they need to fix their electronics. U.S. PIRG launched a petition calling for Microsoft to apologize and pledge to work with repair advocates moving forward.
"Companies have gotten too aggressive at pushing us to throw things away and buy new things," Nathan Proctor, director of U.S. PIRG's Right to Repair campaign, stated in a May 1 press release. "What we should be doing instead is reusing more, repairing more, and recycling the rest – ideas that Eric Lundgren has been pioneering. Microsoft has a chance to show they can be part of the solution, but they need to step up."
The founder and CEO of iFixit, Kyle Wiens, also spoke in defense of Lundgren.
"I have a lot of friends at Microsoft, and know many people who have put in significant effort regarding their environmental record, but this was a setback," he stated in the press release. "We tried to broker a peace before this got out of hand. I like Microsoft and have a lot of respect for [Microsoft CEO] Satya Nadella, but their actions in this case were very discouraging. Across the board, recyclers are innovative and resourceful people who find that they can make more money repurposing hardware than shredding it. But they frequently run headlong into copyright issues. I've never seen tactics like those used by Microsoft in this case."
Photo credit: Esin Deniz/Shutterstock
More stories about courts/lawsuits