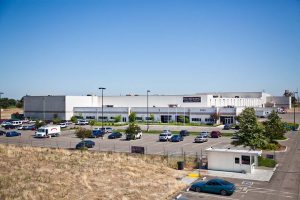 Readers flocked to a story about a major processor's bankruptcy filing, but they also clicked on stories about metals recovery research, CRT management challenges and certification changes.
The list below shows the top E-Scrap News stories published online in April in terms of unique page views.
1 | ECS Refining seeks Chapter 11 protection
One of the nation's largest e-scrap processors has filed for bankruptcy, a move the company's CEO described as a strategy to avoid being taken over by an investment partner.
2 | Study points to the benefits of e-scrap economics
Researchers have looked at how the costs of e-scrap processing stack up against virgin mining, and their findings indicate recycling is more efficient for some key metals.
3 | CRT stockpile lingers years after owner's imprisonment
E-scrap materials, including CRT glass, sit abandoned in rural Wyoming, with the site's former owner in prison and regulatory agencies still working to determine who should handle a cleanup.
4 | Over 16,000 tons of CRT glass heads to disposal
Shuttered CRT processor Nulife Glass continues to wade through a lengthy and costly cleanup of its East Coast operations.
5 | SERI unveils list of R2 priorities for the immediate future
The group behind the R2 standard released a broad plan for ensuring certified facilities better conform to the electronics recycling standard. Among the considerations is the use of GPS trackers to keep tabs on material movement.