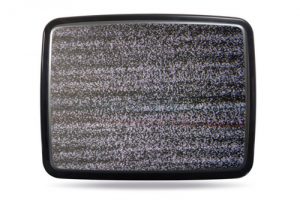 Shuttered CRT processor Nulife Glass continues to wade through a lengthy and costly cleanup of its East Coast operations.
The company, which had developed a furnace technology but closed last year, has thus far removed an estimated 19,765 tons of glass from its operations in New York, Pennsylvania and Virginia, E-Scrap News has learned.
According to officials in each of those states, an estimated 16,765 tons of the material has headed to a hazardous waste disposal facility in Pennsylvania run by MAX Environmental. Another 3,000 tons of panel glass stored in New York has been sent for different reuse purposes, according to Simon Greer, Nulife's owner.
But tonnages remain in Bristol, Va., where state records indicate about 5,000 tons of CRT glass is in storage. Greer told E-Scrap News he's hoping the material will be removed by the end of June.
"Soon it will be all done and a thing of the past," Greer said.
Once seen as a promising CRT outlet
Nulife began operating in Dunkirk in 2013, opening the Bristol processing site in 2015. As a domestic downstream for U.S. CRT glass, Nulife provided hope for an industry plagued by CRT stockpiling.
The firm started operating a CRT glass furnace in Dunkirk in 2016, using several Pennsylvania warehouses as storage sites for material that it hoped to process later. However, the company announced last September it was shutting down, and at the time Greer largely blamed regulatory requirements for Nulife's demise.
The firm has faced heavy fines for its alleged mismanagement of material. In February, Nulife was slapped with $10,000 fines in New York and Pennsylvania for a wide range of management infractions.
The cleanup of Nulife's largest stockpile of material – an estimated 8,450 tons of glass stored in five warehouses in Pennsylvania – has been completed, according to the Pennsylvania Department of Environmental Protection (DEP).
Pennsylvania DEP spokesperson Melanie Williams said Nulife finished cleaning out the sites in late November of last year. Under an agreement between Nulife and PA DEP, the company had until Feb. 28, 2018 to do so.
In New York, Nulife's operation has been cleaned out of its CRT glass, according to Greer.
Back in December, state officials informed E-Scrap News that about 1,800 tons of glass had been shipped to the disposal site in Pennsylvania, leaving roughly 3,000 tons of panel glass at the Dunkirk site.
Greer said that panel glass has since been re-used in a variety of applications, including alternative daily cover, concrete aggregate and shot blast media
"DEC will conduct an inspection after May 15 to verify compliance with all conditions of the order," Erica Ringewald, New York DEC spokesperson, told E-Scrap News.
Meanwhile, Ann Regn, the director of public information and outreach at the Virginia Department of Environmental Quality (DEQ), said there is no agreed-upon timetable for Nulife to remove the 4,985 tons of glass that remain in Bristol.
"Nulife doesn't have a date for completion, but more than half [of the material] has been removed," Regn said.
She noted the company has thus far removed 6,515 tons from the Virginia location.
Greer said Nulife hopes to have the cleanup done within four to eight weeks "depending on vehicle availability."
Glass destined for disposal
Records indicate that apart from the 3,000 tons of panel glass in New York, all of the material from the cleanups so far has been routed to MAX Environmental's disposal site in Yukon, Pa.
Bob Shawver, the president of MAX Environmental, would not say whether his company is in line to receive the rest of Nulife's 5,000 tons of material, but he told E-Scrap News "we are able to safely treat and dispose of this material at our Yukon facility."
MAX Environmental describes its Pennsylvania site in the following way on its website: "MAX's Yukon plant is the only facility in Pennsylvania that offers RCRA Subtitle C permitted waste treatment and on-site commercial disposal of residual waste. The facility's residual waste landfill is permitted to accept a wide range of materials from energy, construction, and manufacturing industries, as well as from metal contaminated waste site cleanups."
Much of the material that ended up at Nulife went to the company under the expectation it would be diverted from the waste stream.
For instance, since at least 2016, MRM, a group of original equipment manufacturers (OEMs), contracted with recycling companies that routinely sent CRT glass to Nulife.
"Suppliers of Nulife, including recyclers working with MRM, expected material sent to Nulife to be recycled," Tricia Conray, MRM's executive director, stated in an email.
Nulife's Greer told E-Scrap News the firm did, in fact, recycle material at its Dunkirk facility while it was still up and running, but has had to resort to disposal for a variety of reasons.
"I used MAX Environmental because they have experience with our material and they were the closest," Greer said.
Greer added the cleanup has been "extremely expensive," though he did not provide an exact dollar amount.
Photo credit: titelio/Shutterstock
More stories about CRTs