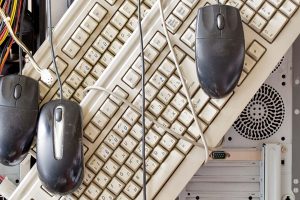 A new Canadian e-plastics processor, CRT troubles, a processor lawsuit and Basel Action Network's export-tracking project drew readers' interest last month.
The list below shows our top stories published last month in terms of unique page views.
1 | E-plastics market shift spawns domestic processing plant
A North American recycling operation will open an e-plastics-focused facility in response to Chinese import restrictions.
2 | Failed CRT businesses benefited from Creative's demise
Property owners spent millions of dollars cleaning up CRT storage sites left behind by Creative Recycling Systems. But E-Scrap News has learned much of the glass went to companies that ultimately failed and abandoned stockpiles of their own.
3 | Lawsuit claims supplier misrepresented device quality
An e-scrap company is accusing a Sprint subsidiary of failing to follow through on a supplier contract. The processor is asking for roughly $1.7 million in damages.
4 | In My Opinion: Addressing reactions to e-scrap tracking
Basel Action Network's leader responds to statements from electronics recycling companies named in an export report last month.
5 | With demand dwindling, questions swirl around Videocon
For years, India-based electronics manufacturer Videocon has served as a major outlet for recovered CRT glass. But the company now says it is taking in only "limited" tonnages through its closest North American partner, and former suppliers contend that Videocon has ceased production of new CRT devices altogether.
Photo credit: Nerijus Juras/Shutterstock