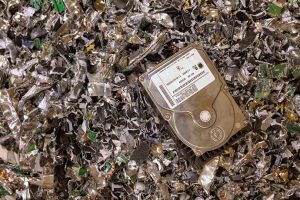 Sims Recycling Solutions' consolidation of U.S. e-scrap shredding operations yielded financial benefits and more clearly drew a line between its shredding and reuse activities. That was one takeaway from a recently released annual report.
Part of publicly traded global scrap metals company Sims Metal Management, Sims Recycling Solutions (SRS) processed about 447,000 metric tons of used electronics and electrical appliances in recent years. It has 30 facilities across 16 countries.
In recent years, SRS closed underperforming facilities in North America and the U.K., including all of its Canadian operations. In the U.S., it shut down two shredding operations and consolidated them into a single large one near Nashville, Tenn.
"The realignment of shredding operations has delivered the benefit of higher equipment utilisation on a lower cost footprint, while, at the same time, creating cleaner separation of operations between the distinct e-waste commodities recycling and asset management business lines," according to the annual report.
Financially, the closures have contributed to lower overall revenues but a higher profit margin. Also helping the profitability were increasing values for copper and precious metals, as well as strong demand driven by government policy in the European Union, according to Sims. SRS earnings were $16 million during the 2017 fiscal year, up from $6 million the year before.
"Continental Europe, in particular the Germany-based operations, benefited from increased business activity related to stronger economic growth and higher recycling volumes," according to the report.
Going forward, Sims views its shredding and materials recovery and its IT asset disposition (ITAD) operations as complementary.
"The outlook for both businesses remains attractive as the stream of retired electronics and IT assets continues to grow," the report states.
More stories about processors