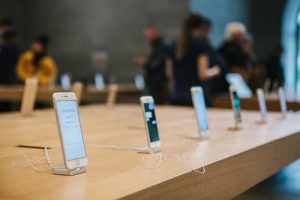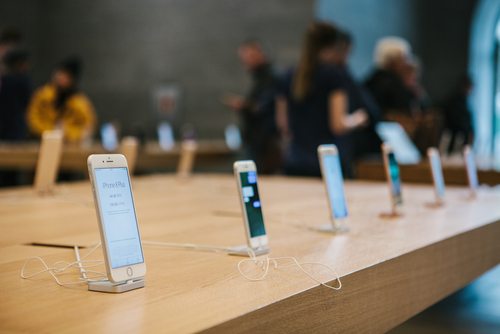 Are Apple's new iPhones environmentally friendly? It depends on which rating system you ask.
Device repair hub iFixit recently conducted teardowns of the iPhone 8 and iPhone 8 Plus to judge how easily they could be repaired. On a scale of 1 to 10, with 10 being easiest to repair, it gave them each a 6, one point lower than for their iPhone 7 and iPhone 6 counterparts.
"Waterproofing and that hard-to-remove, crackable back glass pushes the iPhone 8 below the historical iPhone score, earning the phone a 6/10 on our repairability scale," according to an iFixit blog post.
Lisa Jackson, Apple's vice president of environment, policy and social initiatives, told TechCrunch the company focuses on making durable products, minimizing repairs and replacements.
Meanwhile, the Electronic Product Environmental Assessment Tool (EPEAT), a sustainable electronics rating system, has listed the iPhone 8 and 8 Plus have been as achieving gold, the highest possible rating. The ratings are based on a standard developed by Underwriters Laboratories, which used a voluntary consensus process involving a balanced group of stakeholders, the program manager previously told E-Scrap News.
Repairability is only a small part of the standard, which covers the following criteria: supply chain management of materials, sustainable materials use, substances of concern, energy-use requirements, end-of-life management, packaging, corporate sustainability, life-cycle assessment, supply chain impacts and innovation.
In "end-of-life management," which includes repairability criteria, the latest iPhones scored a 1 out of 9 possible points. It received high marks in other areas, including energy use, where it earned 25 out of 25 points.
More stories about mobile devices