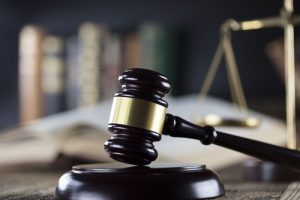 Former employees of E-Waste Systems have yet to be paid over $240,000 in court-ordered compensation. Meanwhile, the U.S. Securities and Exchange Commission recently took action against the short-lived publicly traded company.
As part of two separate lawsuits, Martin Nielson, the former CEO of E-Waste Systems (EWSI), has been ordered to pay about $192,000 in wages to 12 employees of its former New York site and just over $52,000 in wages to 14 employees of its former Ohio site.
According to the attorneys representing the former employees, however, no payment has been made to date.
"We're running out of options," Bob DeRose, the attorney representing the former Ohio employees, told E-Scrap News in an interview this week.
Meanwhile, the SEC in August alleged that EWSI, which has continued trading on the over-the-counter market despite having no operations, has been delinquent in its public filings dating back to 2014. The allegations followed a formal investigation by the SEC's Division of Enforcement and resulted in temporarily suspending the company from trading for two weeks.
EWSI, an e-scrap company with locations in New York and Ohio, closed in 2015. Extensive reporting by E-Scrap News revealed the firm's deep-seated financial troubles as well as its outsize revenue projections.
Workers remain unpaid
According to Mike Geraci, the attorney representing 12 former employees of EWSI's Geneva, N.Y. plant, his clients are due approximately $192,000 in unpaid wages, liquidated damages, and interest. They haven't received a penny, however, and Geraci said he has been advised that Nielson, a U.K. businessman, "has gone back to Europe."
"I do not know if he is in hiding. However, in my opinion, there should be no question that he is aware of the unreconciled obligations to his former employees," Geraci said in an email.
DeRose said his clients have not been paid either. All told, they are due just over $52,000.
DeRose noted that Nielson has been "pretty hard to track down" and his team has resorted to hiring a professional processor to determine his whereabouts. They have not been able to find any U.S. assets connected to Nielson to date but also believe he's in England.
Thus far, DeRose has not been able to get any legal enforcement of the U.S. case in England.
"He's hiding in plain sight. I think he knows that the aggregate of his problems add up to a lot, but the singular nature of each one of his problems isn't large enough to justify a collection process over in England," DeRose said.
Behind on SEC filings
In an August administrative proceeding, the SEC noted EWSI had failed to meet regular filing requirements as a publicly traded company since the third quarter of 2014. The SEC temporarily suspended EWSI from trading from Aug. 11-24 as a result. The case remains active.
In a Sept. 18 response, Nielson said EWSI acknowledged its delinquency and pledged to begin updating its filings, but requested that EWSI be allowed to trade in the meantime. He claimed the company didn't have the money to complete past filings.
According to the SEC website, administrative proceedings can result in a number of sanctions, including "cease and desist orders, suspension or revocation of broker-dealer and investment advisor registrations, censures, bars from association with the securities industry, civil monetary penalties, and disgorgement."
Nielson did not respond to E-Scrap News' requests for comment via email and voicemail.
Late last year, the SEC filed civil charges against a Utah man connected to EWSI, alleging that he worked behind the scene to orchestrate promotional campaigns aimed at boosting the company's stock price. Edward F. Panos then sold his shares at the higher price.
Panos agreed to repay $1.78 million to the victims and a $1.44 million civil penalty.
More stories about courts/lawsuits