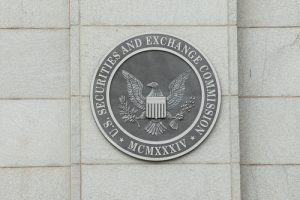 A Utah man with connections to failed e-scrap company E-Waste Systems has agreed to pay more than $3 million in response to allegations he defrauded investors and pumped up the firm's stock price.
According to civil charges filed in December by the U.S. Securities and Exchange Commission (SEC), Edward F. Panos of Park City, Utah worked behind the scenes to profit from E-Waste Systems (EWSI) and purposefully hid his involvement in the firm from investors and the U.S. government.
"Panos orchestrated promotional campaigns in EWSI to increase trading volume and share price," according to the 19-page SEC complaint, which was filed in U.S. District Court in Washington, D.C. "He then sold his EWSI shares into the artificially inflated market for proceeds of more than $1 million."
The company was formed in 2011 and traded in the over-the-counter market, maintaining a presence in California, Ohio and New York until its closure in 2015.
E-Scrap News has reported extensively on the company's financial performance as well as its purported business dealings in the U.S. and overseas. In 2014, it ran an in-depth article questioning the company's claims and performance.
Settlement details
In response to the SEC charges, Panos, 46, agreed to repay $1.78 million to his victims, a sum that includes interest. He also agreed to pay a $1.44 million civil penalty. He signed the settlement on Dec. 12, and a judge approved it Dec. 21.
It's unclear how much of the sum will be paid. Last year, the SEC went to court seeking to force Panos to turn over documents and sit down for an interview, claiming he wasn't complying with subpoenas. As part of that dispute, he had claimed he didn't have the money to respond.
As part of his settlement, Panos has been "barred from serving as an officer and director of a public company and a penny stock bar." It also imposed "a prohibition on causing or deriving any compensation from the promotion, advertising, endorsing, or marketing of any issuer of any penny stock."
When contacted for an interview, Panos told E-Scrap News he also agreed to a gag order that prevents him from speaking about the case or his past dealings with EWSI.
The scheme behind EWSI
EWSI was launched as a rebranded spin-off of Dragon Beverage, a shell company with extensive ties to Panos and his associates, the SEC complaint alleges.
The public face of EWSI was a London-based businessman named Martin Nielson, who was not mentioned by name in the SEC documents. A voicemail left for Nielson was not returned by deadline.
The SEC charges that in late 2011 Panos commissioned and circulated a report on EWSI "to increase trading volume and share price," noting this was done "with the knowledge and consent of the EWSI CEO." Panos then hired a stock promoter in early 2012 to call brokers and further promote the investment, despite the fact that EWSI had no existing operations at that time. It wasn't until 2014 that EWSI managed to open a short-lived operation in Ohio.
EWSI also began releasing press releases on an almost weekly basis touting business deals in the U.S. and abroad. Financial records, however, continued to depict a company that was losing money.
The promotion strategy worked. Two weeks after hiring the promoter, EWSI's stock rose from $1.05 per share to $1.65 and Panos quickly sold shares so he could profit from the boost, according to the SEC. The agency noted that he continued to sell shares until at least 2013, making more than $1 million.
Nielson has not been charged by the SEC. He is currently listed as an executive of London-based Global Electronics Recovery, according to U.K. government records. The company appears to have been formed in 2007 by Nielson and is also run by a man named John Ivory.