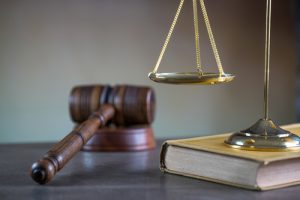 A second e-scrap company has been released from an Arizona CRT abandonment lawsuit targeting upstream suppliers of the material.
The lawsuit was filed earlier this year by an Arizona landlord and stems from CRT processor Dow Management's 2013 abandonment of nearly 6 million pounds of CRT materials in multiple Yuma, Ariz. warehouses.
Landlord Ream Holdings named as defendants 10 e-scrap companies that had sent CRT material to the processor.
CEC Electronic Waste Recycling was terminated as a defendant after both the recycling company and plaintiff Ream Holdings signed a stipulated order agreeing to the dismissal. The court approved the dismissal on Sept. 22.
The court previously dismissed Attan Recycling Corp. from the suit. Judge Stephen Wilson noted there was no contract between the upstream recycling company and the landlord. He also found the landlord had not proven the upstream supplier had a duty to pay for handling the materials in light of Dow's collapse.
Instead, the judge wrote that the California Department of Toxic Substances Control (DTSC) or another public regulatory office would have sole enforcement responsibility.
Still, the regulatory role California state agencies play in out-of-state stockpiles is complicated.
The California Department of Resources Recycling and Recovery (CalRecycle) does not have a direct regulatory role when it comes to out-of-state stockpiles, agency spokesman Mark Oldfield said, noting that "neither CalRecycle nor DTSC have any regulatory jurisdiction within Arizona." But certain emergency regulations give the agencies some authority to facilitate cleanup.
Dow abandoned its Arizona premises in mid-2013, according to the lawsuit, and it had an estimated 6 million pounds of CRT material amassed on-site at the time. Under regulations California's DTSC adopted several months before the abandonment, the agency had the ability to request information about shipments of CRT material sent to Dow after October 2012. Specifically, the companies supplying the material to Dow were required to demonstrate downstream management of the CRT materials and prove compliant disposition.
Using this process, DTSC was able to compel the companies to redirect CRT material sent to Dow after October 2012.
"It is CalRecycle's understanding that all but one California recycler redirected the post-October 2012 shipments based on the demonstration request from DTSC," Oldfield said. Eight defendants remain in the suit, but CalRecycle's information suggests more companies could be dismissed from the legal action.
More stories about CRTs