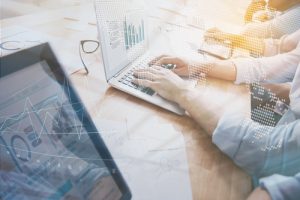 Researchers are gathering information about the global generation and flow of e-scrap, and they plan to publish their findings in November.
The project is being framed as a tool to help address several goals related to used electronics, including promoting recycling, creating refurbishment jobs, preventing illegal dumping and minimizing scrap generation.
The effort is a collaboration between United Nations University (UNU), the International Telecommunication Union and the International Solid Waste Association. The trio has been dubbed the Global E-waste Statistics Partnership.
In a write-up on the project, Kees Baldé of UNU said one goal is to "help countries produce reliable and comparable e-waste statistics, to collect data from countries and build a global e-waste database to track developments over time and to inform policy makers and industry."
Compiling more e-scrap-specific data also supports the United Nations' Sustainable Development Goal 12, which calls for ensuring "sustainable consumption and production patterns," Baldé wrote.
Another data-gathering effort is being conducted by the Bureau of International Recycling and the Institute of Scrap Recycling Industries. That project first announced in December and was described in an update in May. Findings from the study are expected to be released in October.
More stories about research