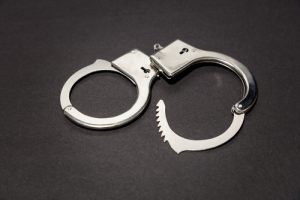 An electronics reuse and recycling company CEO has been sentenced to 15 months in federal prison for his role in an effort to copy, import and sell counterfeit Microsoft software.
Clifford Eric Lundgren, 33, pled guilty to criminal copyright infringement and conspiracy to traffic in counterfeit goods in federal court on Feb. 28. In May, a judge for the U.S. District Court in the Southern District of Florida sentenced him to prison time, three years of supervised release and a $50,000 fine. He has appealed the sentence.
Lundgren is founder and CEO of Los Angeles-headquartered IT Asset Partners (ITAP), which also has locations in Vancouver, British Columbia and Hong Kong. The company, which Lundgren started in 2013 and now employs more than 110 people, says it wipes data and resells electronics, harvests components for use in new devices and shreds devices to recover commodities.
"His self-professed purpose in life is to keep hazardous electronics out of landfills by repairing or re-using all working components," according to a sentencing memo Lundgren's attorney submitted to the court.
Lundgren recently made headlines with a project to build an electric car using recycled parts. Called "The Phoenix," the car traveled 340 miles on the highway on a single charge.
In addition to Lundgren, Robert J. Wolff, 54, of Boca Raton, Fla. was sentenced to six months house arrest and four years probation for his role in the scheme, according to the U.S. Attorney's Office for the Southern District of Florida. Wolff is the sole owner and operator of a software company called RJW Technologies.
'Learned from his errors'
In the sentencing memo, Lundgren emphasized that ITAP "has nothing to do with manufacturing or importing computer discs or with other actions that were part of the crimes of conviction." It also emphasized that the social entrepreneur has been involved in multiple charitable actions. It requested the judge give him no prison time.
"Mr. Lundgren's actions in the five years since this offense demonstrate that he has learned from his errors and is capable of being a productive, job creating, law-abiding, taxpaying member of society," according to the document.
According to the memo, ITAP, which processes about 40 million pounds a year, is an approved recycler for Alcatel, F.C.A, IBM, Ingram, Lenovo, LG, Micro, Motorola, Nintendo, Samsung, Sprint, TCL, T.W.C, Verizon and other brands.
"Notably, despite knowing the offenses to which Mr. Lundgren has pled, customers continue to do business with ITAP," it states.
Prosecutors recommended a maximum of 18 months in prison for Lundgren and Wolff. They calculated that Microsoft incurred $700,000 in losses, or about $25 per disc.
"This sentence is commensurate with that amount of loss to Microsoft and is reasonable," the U.S. attorneys wrote. "The evidence in this case demonstrates that this was a conspiracy that was long term and extensive."
Thousands of discs made
In signing the plea deal, Lundgren acknowledged that federal prosecutors would have been able to prove that he was involved in illegally copying software so it could be sold to Dell computer refurbishers.
Around 2011, he was living in China when he was contacted by Wolff about producing multiple copies of Dell reinstallation CD-ROMs for Microsoft Windows, according to a statement of facts. Wolff supplied him with a disc, and Lundgren arranged for it to be reproduced by a Chinese manufacturer, complete with fake labels.
Between about June 2011 and November 2013, Lundgren shipped about 28,000 discs to Wolff, including two shipments into the U.S. that were intercepted and seized by U.S. Customs and Border Protection agents at San Francisco International Airport.
As part of the plea deal, Lundgren agreed to forfeit nearly 22,000 Microsoft software discs.
In his sentencing memo, Lundgren said that his financial gain had been small: He received only about $45,000 in gross revenue and $13,000 in net profit.
The judge ordered Lundgren to surrender to the U.S. Marshals Service in Los Angeles on or before July 14 for his sentence. In late May, he appealed his sentence to the United States Court of Appeals for the Eleventh Circuit.
In arguing against a prison term, Lundgren's memo said he's the sole person involved in daily global procurement for ITAP, and the company's ability to function is dependant on his personal relationships with electronics manufacturers, retailers and service providers. If he's incarcerated, ITAP would likely go out of business, the memo states.
Lundgren didn't return a call and email from E-Scrap News seeking comment.
More stories about courts/lawsuits