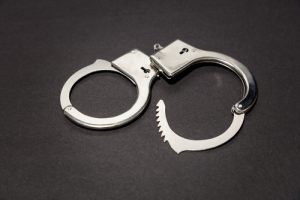 Readers last month gravitated toward negative news, with the largest number of clicks going to stories about a fake R2 certificate, a 15-month prison sentence and industry bankruptcies.
The list below shows our top stories last month in terms of unique page views.
1 | SERI: Doctored R2 certificate submitted in attempt to win contract
Sustainable Electronics Recycling International (SERI) has reported its first known instance of an e-scrap processor creating a fraudulent R2 certificate.
2 | CEO sentenced to prison for counterfeit software scheme
An electronics reuse and recycling company CEO has been sentenced to 15 months in federal prison for his role in an effort to copy, import and sell counterfeit Microsoft software.
3 | A look at industry's recent bevy of bankruptcies
Bankruptcies are a fact of the business world, and the electronics recycling sector is no exception. In the wake of recent news that PC Rebuilders & Recyclers had filed for Chapter 7, we offered a timeline of significant cases that have hit e-scrap of late.
4 | Repair and recycling firm PCRR files for bankruptcy
Illinois-based PC Rebuilders & Recyclers (PCRR) has filed for Chapter 7 bankruptcy, indicating it plans to sell off its assets to pay creditors.
5 | Supreme Court decision aids electronics repair industry
Brands can't use patent law to block the resale of their products, the U.S. Supreme Court ruled, a decision that has implications for the electronics reuse industry.