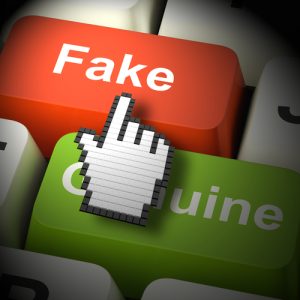 Sustainable Electronics Recycling International (SERI) has reported its first known instance of an e-scrap processor creating a fraudulent R2 certificate.
According to SERI, which administers the R2 electronics recycling standard, Secure Recycling presented a doctored R2 certificate in an attempt to win a contract from a school district. The document was apparently a real certificate that had the facility name, date and certificate number altered.
"This one is the first instance of that we've heard of," said Patty Osterberg, SERI's director of education and outreach. "The way to prevent that would be when you have a certificate in hand, to look at our website directory and verify that the company is listed."
If not, call SERI to make sure it wasn't mistakenly omitted, she added.
As a result of the incident, Secure Recycling has been placed on SERI's list of non-certified businesses.
"It's very unfortunate that this happened," said Bruce Manssuer, CEO of the Norcross, Ga.-based Secure Recycling. "One of the sales representatives inappropriately represented the company as certified. As soon as the company was notified by SERI, the individual was called in and terminated immediately. We take the R2 and all certifications seriously and misrepresentation will not be tolerated."
Manssuer helped start Secure Recycling after an earlier business, Diversified Recycling, became mired in lawsuits and filed for bankruptcy. Diversified had locations in Orlando, Fla. and Norcross.
Osterberg said the school district issued a request for proposals, and one of the requirements was the vendor's facility hold R2 certification. When the school district received the fake R2 certificate, staff double-checked Secure Recycling's status on SERI's directory. When they didn't see the company listed, they called SERI, who asked for a copy of the certificate, Osterberg said.
A couple of things looked odd, although, for all other intents and purposes, it looked like a valid certificate, she said. SERI checked with the certifying body that supposedly issued it and learned it didn't issue that certificate.
Other companies on SERI's non-certified list have misrepresented in other ways they are R2 certified; one example is use of R2 logos on company websites. That's something that e-Stewards has also seen, said Jim Puckett, executive director of the Basel Action Network (BAN), which founded the electronics recycling standard.
"We have never seen an actual fake certificate but we have many times seen false representation of companies claiming to be e-Stewards or associated with e-Stewards on their websites," he said. "We have had to involve our lawyers on more than one occasion. We encourage all customers of e-Stewards to always check our website to see if the company concerned is in good standing. Our website list is definitive and always up to date."
More stories about Certification standards