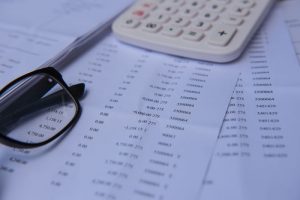 More details have emerged on PC Rebuilders & Recyclers' bankruptcy case after a summary of the company's assets and debts was filed in Illinois bankruptcy court this week.
The longtime Chicago electronics refurbishment and recycling company closed and filed for Chapter 7 bankruptcy earlier this month, indicating it plans to liquidate assets to settle debts.
PC Rebuilders & Recyclers (PCRR) has about $157,000 in assets and more than $1.5 million in debts, according to the recent filing. Secured claims – those backed up by collateral – total about $447,500, and all come from financial institutions. Unsecured debt runs higher, totaling about $1.1 million.
The Electronics Reuse Conference (ERC), formerly run by PCRR, is described as a recently transferred asset, now owned by the newly founded Electronics Reuse Services. The conference was transferred in May for no dollar figure, because the liability assumed by taking on the conference would exceed its value, according to the filing.
Microsoft is the largest creditor, claiming an unsecured debt of about $324,000 owed from "certificate of authenticity" charges, which are licenses refurbishers must buy to sell computers containing genuine Microsoft software.
OmniSource, which sued PCRR earlier this year, is the next largest creditor, claiming roughly $173,000 owed from electronics it supplied to the refurbishment company. Many of the smaller claims come from other ITAD companies that were PCRR's former suppliers.
According to the new documents, ERI, which is listed as being owed about $73,000, filed suit against PCRR in March, asking the Cook County Circuit Court to issue a judgment compelling PCRR to pay ERI the sum. That lawsuit, the details of which were not available by press time, is listed as ongoing.
PCRR was also sued for a few thousand dollars by Republic Services around the same time.
A description of recent company losses also states PCRR's Chicago space was recently broken into, during which video recording devices and computer hard drives of an unknown value were stolen.
More stories about courts/lawsuits