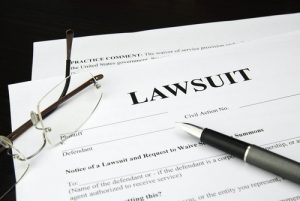 Illinois-based electronics refurb firm PC Rebuilders and Recyclers has been sued by another industry firm that claims tens of thousands of dollars in payment have not materialized.
Indiana-based OmniSource Electronics Recycling (OER) filed the suit on Feb. 6 against PCRR. The complaint alleges OER sold and shipped thousands of used electronics to PCRR but wasn't paid the $190,000 it is owed.
"I am optimistic that we will figure out a mutually agreeable solution," Willie Cade, PCRR founder, told E-Scrap News. "Certainly that's my intent."
According to OER's filing, representatives of both companies agreed that OER would submit a bid to acquire used electronics from Southwest Allen Schools in Fort Wayne, Ind. If OER won the bid, it would sell electronics to PCRR, which specializes in refurbishing used devices. The school district required that the acquired devices' hard drives be wiped to U.S. Department of Defense standards.
In June 2016, after OER won the bid, the two companies signed a contract to have OER sell and ship 5,400 devices to PCRR, the complaint states. The agreement also required PCRR to wipe all data and provide certifications of data destruction, according to the court filing.
The laptops, desktops and flat-panel displays were sent to PCRR in July and August, but OER hasn't received payment or the certificates of data destruction, according to the complaint. It asks the court to award it $190,000 plus interest, attorneys fees and costs. It also asks the court to order PCRR to wipe the data and provide certifications.
The complaint was filed in the U.S. District Court for the Northern District of Indiana, Fort Wayne Division.
An attorney for OER told American Metal Market his client has made numerous attempts to collect payment and resolve the dispute, but the parties haven't been able to resolve it.