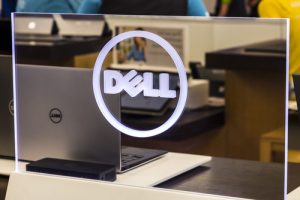 Dell has more than doubled its annual usage of e-plastics collected through its supply chain since beginning the effort two years ago, according to the electronics manufacturer's 2017 corporate responsibility report.
The company has also nearly doubled the number of devices it manufactures using recovered e-plastics content compared with a year earlier.
Dell's new report, released this week, details the company's sustainability efforts during its fiscal year 2017, which ran from Feb. 1, 2016 through Jan. 31, 2017.
On the recovered e-plastics front, the company increased its usage by a larger margin than it did the previous year. Dell began its electronics plastics recovery effort in 2015, incorporating e-plastics recovered from its takeback program into new products.
Importance of domestic markets
The development is noteworthy in the e-scrap space because plastics recovered from electronics are often difficult to move profitably into downstream markets. Domestic capacity for such material is becoming increasingly important as reports continue to indicate China is limiting imports of lower quality plastic and other recyclables.
During fiscal year 2015, the company recycled 2.2 million pounds of e-plastics into new products. The following year, it increased that to 3.4 million pounds. During fiscal year 2017, Dell upped e-plastics usage to 5.4 million pounds.
The company now manufactures 91 products that include recycled e-plastics, up from 48 in 2016 and 19 in 2015.
The company also made a change to e-plastics recovery during the recent fiscal year, adding new return streams to its supply chain. These included customers of Dell's Asset Resale and Recycling Services program in the U.S.
Dell's program tells only part of the recycled content story. The company in fiscal year 2017 exceeded its goal of using 50 million pounds of recycled-content plastics by 2020. That includes e-plastics, other types of post-consumer resin and recycled carbon fiber.
In fiscal year 2017 alone, the company used 16.1 million pounds of recycled plastics of all kinds in its products.
More stories about OEMs