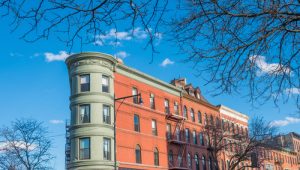 New York City officials have announced plans to make the Staten Island curbside e-scrap recycling service permanent while also rolling it out into more-populous city boroughs.
New York Mayor Bill de Blasio unveiled the plan earlier this week in a press release. The City called the Staten Island program, which launched as a pilot project in October 2016, "a tremendous success," with residents recycling more than 400,000 pounds of e-scrap thus far.
Under the program, Staten Island residents are able to schedule pick-ups free of charge. The New York Department of Sanitation (DSNY) collects the devices and national e-scrap processor ERI recycles them.
According to Belinda Mager, a DSNY spokeswoman, ERI has been offering the service free of charge to the City but that will change starting next year.
"ERI had agreed to accept material from the curbside pilot on a trial basis, but has determined that beyond 2017, it cannot continue to accept such material at no cost due to the volume and composition of the material stream," Mager said. "Moving forward, DSNY will be paying to recycle electronic waste collected in the curbside program."
The city estimated it will spend $1.3 million during the first year of the Staten Island program. Mager added she believes the costs of the program are sustainable. "And we will continue to advocate for electronics manufacturers to take on more of the burden of properly recycling electronic waste," she said.
ERI declined to comment to E-Scrap News for this story.
The Staten Island program was started to cut down on illegal dumping and help residents of single-family homes divert end-of-life electronics. In its announcement, DSNY said it will aim to mirror the effort in Brooklyn, Bronx and Queens over the next three years, an expansion it considered at far back as at least December. Staten Island has just over 470,000 people, while Brooklyn has 2.6 million, the Bronx has 1.4 million and Queens has 2.3 million. Staten Island also has a greater percentage of single-family housing than the other boroughs.
"We're expanding it to a lot more New Yorkers," de Blasio said. "It's so important to our zero waste goals to recycle everything we can, including electronics – but we also need to make it easier for our residents to do so, and that's what this program is all about."
The curbside program is relatively unique for a large urban center, although Boston has a similar program in place.
DSNY and ERI also provide an apartment-building-based recycling program called eCycleNYC. Funded by electronics manufacturers, that program has collected more than 10 million pounds of electronics. Mager said ERI is under contract to participate in eCycleNYC for another six years.