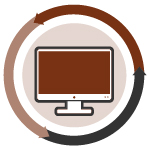 One city refuses to reinstate its electronics recycling program despite residents' frustration, and remote Alaska receives attention for e-scrap cleanups.
Steadfast against recycling: Although residents expressed anger that the city will end its electronics recycling program, the City Council of Casper, Wyo. remained committed to sending the e-scrap into a local landfill. The Casper Star Tribune follows the story, describing how some councilors attributed the public backlash to "misinformation" about the hazards of landfilling electronics.
A close look: Closed Loop Refining and Recycling is the subject of a lengthy article in Vice.com's Motherboard, nearly a year after the troubled CRT collector announced it would close its doors. The publication describes the company's business model and how things went south before its collapse last year left massive stockpiles of leaded glass.
It takes a village: Accumulations of e-scrap in remote Alaskan communities are being targeted for collection by a diverse group of nonprofit, government and recycling organizations. Alaska Public Media reports on the effort, noting that it receives federal funding scheduled to run out in the next three year and that participants hope to stimulate a statewide sustainable backhaul program for materials that contain hazardous substances.
Eliminating waste: U.S. Rep. Keith Ellison has introduced the Zero Waste Development and Expansion Act, which would create a national grant program to fund efforts toward achieving a goal of zero waste. In a press release, Ellison notes the plan would create local jobs as well as benefit the environment. The bill was previously introduced in 2015 but failed to advance in Congress.