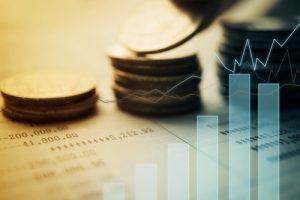 Sims Metal Management's e-scrap business is generating less revenue but managing to increase earnings.
Sims Recycling Solutions (SRS), which operates 29 e-scrap facilities around the world, saw earnings of nearly 11.1 million Australian dollars (about $8.5 million) during the first half of the 2017 fiscal year, according to newly released financials for its parent company, Sims Metal Management.
In comparison, the electronics recycling wing generated earnings of $5.7 million in the 2016 fiscal year, including losses of around $230,000 in the first half of the 2016 fiscal year.
Sims Metal Management CEO Galdino Caro credited improved 2017 earnings thus far to "strong performance in Continental Europe." He also noted in an earnings call earlier this week that the e-scrap business was buoyed by a gradually recovering commodities market.
"While we are collecting and processing, there is an exposure there and that exposure could be positive or negative," Caro said. "As you could see in this last semester, it was a positive impact."
The firm has also closed several underperforming sites in the U.S., Canada and U.K. in recent years as it has evolved from a traditional scrap recycling company to focus more on its ITAD business.
Caro said the changes to the North American business have "helped us improve our efficiencies."
Revenues for SRS fell when compared with revenues for the first half of the 2016 fiscal year. According to the latest figures, SRS generated $272 million for the 2017 half-year, down 17 percent from revenues of $328 million for the 2016 half-year. The company also saw its workforce fall by 13 percent to 1,428 people.
According to the financials, SRS currently operates seven U.S. facilities, 14 in Europe, Africa and the Middle East, and eight in the Asia-Pacific region.