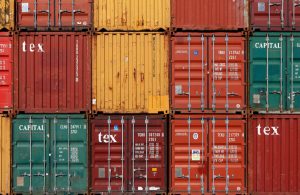 A major e-scrap processor that was recently called out by the Basel Action Network for improper export activities has questioned the watchdog's allegations.
IMS, which operates four facilities nationwide, was one of several companies identified by the Basel Action Network (BAN) earlier this week in a release that was part of the organization's ongoing e-scrap export tracking project.
BAN noted its use of GPS trackers had determined a non-functional printer dropped off at an IMS site traveled from California to Hong Kong and eventually to Guangdong, China, where it was last detected by BAN trackers on Aug. 7, 2015.
However, in a statement issued to E-Scrap News, representatives from IMS noted the makeup of the exported material was far different than what BAN implied in its strongly worded news release. IMS says the printer with the tracking device inside it was dismantled and that the tracker ended up in the export stream as part of a load of shredded plastic.
"IMS does not export scrap printers as the BAN article suggests," IMS stated.
The meaning behind the movement
The recent BAN release suggested IMS received and promptly exported the non-functional printer from its Poway, Calif. facility.
BAN's release noted the findings were a clear-cut instance of a company exporting "toxic, non-functional electronics scrap equipment." In the release, BAN named a total of four companies with ties to the Washington state electronics recycling program that had been found to be exporting material – IMS operates a site in Vancouver, Wash.
But IMS says it has data suggesting BAN misinterpreted information from tracking devices.
According to IMS, the printer BAN planted at its R2-certified California facility was treated just like every other printer received there: It was taken apart and plastic components were separated and shredded. The BAN tracking device, the company suggested, made it through the size-reduction process without damage and was exported as plastic scrap to Hong Kong.
"The data supports this tracking device passed through the shredder screen and followed the downstream tiers for plastic, as designed," IMS said.
Jim Puckett, BAN's founder, said it is "improbable" that trackers used in the project would make it through the shredding process and continue to give off signals as material was later transported.
According to Puckett, Total Reclaim, a company that was the subject of a recent exposé from BAN, originally used the same explanation when the group provided data that suggested LCD monitors were being exported to Hong Kong.
"That was what Total Reclaim initially claimed as well and, in that case, we … determined that it was virtually impossible," Puckett said.
Total Reclaim eventually admitted to the export activity and BAN released a subsequent larger export report based on 200 tracked devices that found 65 traveling overseas. This week's release involving IMS was an extension of that report.
A gray area
U.S. law does not prohibit the export of electronics and neither does Washington's electronics recycling program. In many instances, the legality of exports from the U.S. comes down to the laws and policies of the importing countries. Some nations ban or restrict used, non-working electronics from entering their borders.
The IMS website notes that "no whole electronic waste is exported" by the company.
"IMS and BAN share the common goal of providing environmentally sound solutions for recycling electronics," the company said in its statement.
According to IMS, plastic scrap exported by the company to Hong Kong goes to a certified plastics mill known as MCM Equipment Co.
The other companies named in the BAN release this week were 1 Green Planet, EWC Group and InterConnection. All three are smaller e-scrap companies that have handled a wide range of devices out of their Washington operations.
According to the BAN release, a CRT monitor was dropped off at Renton, Wash.-based 1 Green Planet and was eventually exported by EWC Group, and an LCD monitor was found to be exported by a downstream partner of Seattle-based Interconnections.
Both 1 Green Planet and InterConnections told E-Scrap News that downstream vendors were to blame for the alleged exports.
"It feels like someone kicked me in the stomach," said Michael Szanyi, CEO of 1 Green Planet. "We really tried going by the rules and regulations."
A full statement from InterConnections can be found here.
EWC Group did not respond to a request for comment.