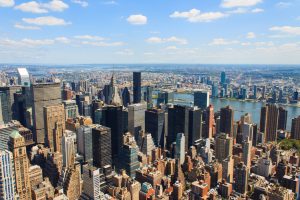 New York state officials will dip into an environmental fund to pay half of the e-scrap recycling expenses incurred each year by counties.
The Department of Environmental Conservation (DEC) will tap into the state's Environmental Protection Fund to pay up to half of each county's annual e-scrap expenses, up to a maximum of $2 million, according to the Albany Times Union.
The state's 2010 extended producer responsibility law for electronics intended for manufacturers to pay the full costs of collecting and recycling scrap, with their targets calculated based on current market sales. But they're meeting their weight targets early each year, leaving local governments to decide how to handle material that keeps rolling in.
The New York State Association of Counties recently told lawmakers the law isn't working as intended, and counties needing funding to help them out. The group also urged legislators to increase weight goals.
A DEC official said the state was not inclined to charge manufacturers to support recycling and will, instead, focus on increasing enforcement to ensure they're hitting current goals.
New York collected 96.7 million pounds of e-scrap in 2014, down nearly 3 percent from the year before. DEC officials noted in a recent report the difficulties presented by CRTs.