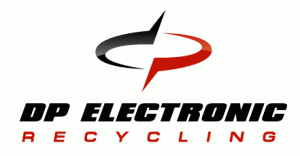 An e-scrap processor has announced plans to build a facility in Whitewater, Wisc. with the goal of transforming CRT glass to tiles.
DP Electronic Recycling, which had been planning to relocate from its current headquarters in Elkhorn, Wisc. for several years, told the southern Wisconsin-based Daily Union newspaper the Whitewater site will serve as the company's headquarters and employ more than 100 people.
Dale Helgeson, the company's CEO, explained in an interview with E-Scrap News he hopes the company can be part of the solution to handling CRT glass in the U.S.
"We've got a great solution and we want to make it available for people," Helgeson said.
To date, the e-Stewards-certified company has been handling business-to-business material in Elkhorn and steering clear of CRT processing. "We can't process the CRT glass right now, so we really don't promote bringing it in," Helgeson stated.
He said the site could be operational by early 2017. DP aims to run an automated system that will convert leaded CRT glass into various ceramic products, including tiles. Helgeson estimated the site will be able to process 52 million pounds of CRT tubes annually.
Several other companies have announced or introduced similar processes, including Illinois-based Com2 and Spain's Camacho. Helgeson said retailers and distributors are already "very interested" in the company's ceramic products, and he said regulators in the state have given the company the green light to produce them.
"Everything is good to go," Helgeson sad.
The company purchased the 100,000-square-foot facility in Whitewater for $1 from Whitewater's Community Development Authority. The cost to build a facility at the site could approach $13 million, and funding has been secured through venture capital, Helgeson said.