RRS recently analyzed PET trends using pricing data and recovery rates from recyclingmarkets.net, NAPCOR and other sources.
The counterintuitive picture that emerges is that recycled PET (RPET) doesn't follow normal supply and demand trends – higher bale prices do not drive more supply. There are two reasons for this market reality.
First, the price of recovered PET (both PET bales and RPET pellet) is more closely correlated with virgin PET pricing, which closely follows oil pricing, than with supply. Second, municipal recycling programs typically do not respond to price signals.
Changes in programs, policy and education take time and are generally driven by factors other than commodity value, such as environmental goals or other local priorities.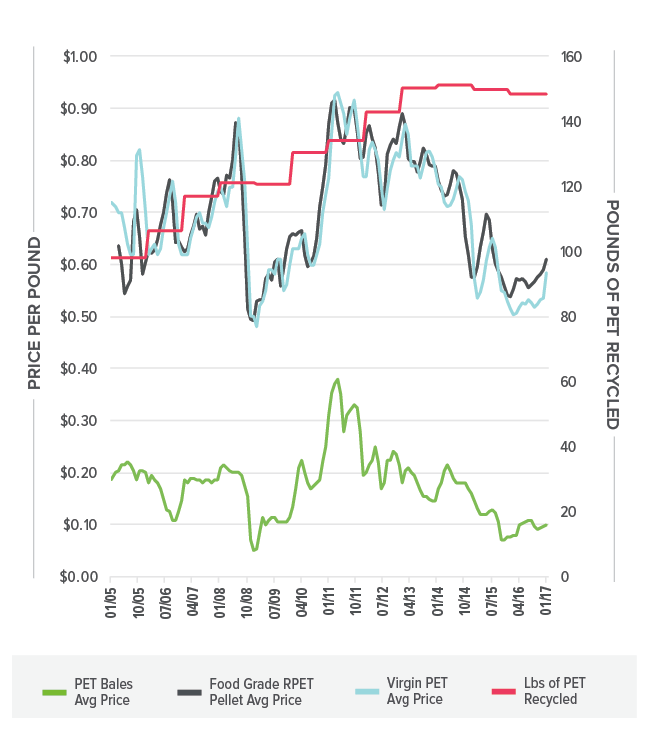 Data Corner is compiled monthly by recycling consultancy RRS.
This article originally appeared in the February 2018 issue of Resource Recycling. Subscribe today for access to all print content.