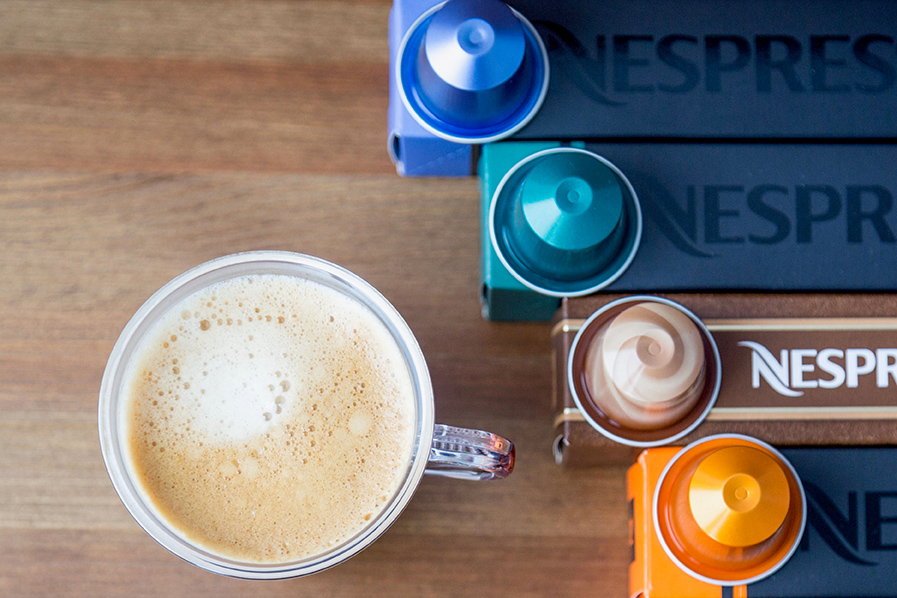 A coffee capsule company will spend more than $1 million to allow for curbside recycling of its single-use packaging in New York City.
Nespresso made a $1.2 million commitment to fund equipment necessary for Sims Municipal Recycling to effectively sort the small aluminum pods out of the Big Apple's mixed-containers stream. The project was announced by Nespresso, the New York City Department of Sanitation and Sims Municipal Recycling on March 4.
"Nespresso has been extremely proactive in working with us to find an effective solution that is convenient for customers and that will allow us to direct the aluminum into productive reuse," Thomas Outerbridge, general manager of Sims Municipal Recycling (SMR), stated in a press release.
New York City's residential program collects containers and fibers in two separate streams. This year, with funding from Nespresso, SMR will install equipment to better sort small aluminum pods, foil and other nonferrous items from the container stream. The money will pay for eddy current separation technology and other equipment.
SMR, which is an arm of global scrap metal company Sims Metal Management, operates two MRFs sorting New York City's recyclables: An advanced facility in the Sunset Park neighborhood of Brooklyn, and a MRF in Jersey City, N.J.
A spokesperson for the project said that Nespresso pods and other small aluminum will be separated from the rest of the containers via screens at the front of the line. The metal will follow glass through the screens, which allow items 2.5 inches and smaller to fall through. That stream will then head to a glass clean-up plant run by SMR in Jersey City. There, air separation systems, magnets and eddy current separators are used to recover small ferrous and nonferrous items from the glass stream.
The Nespresso money will fund the addition of a shredder, eddy current separator, magnet and manual quality control station at the glass plant. The shredder will be added to help separate the metal in the Nespresso pods from coffee grounds. The grounds and other residue from the glass plant will go to landfill. After shredding and additional sorting, the aluminum will be clean enough for sale to smelters. The additional equipment is scheduled to come on-line in the fall.
The spokesperson said Nespresso doesn't have an estimate for how many pods will be captured. Once the program is up and running, stakeholders will perform periodic recycling audits to estimate the number of pods recycled, she said.
Nespresso, which is owned by Nestlé, already provides a mail-in recycling program available in the continental U.S. For years, it has worked to help establish recycling services for its aluminum pods in Europe.
"Nespresso is deeply committed to the circular use of our products, choosing aluminum packaging because it both protects the quality of our exceptional coffees and can be recycled and reused again and again," Guillaume Le Cunff, president and CEO of Nespresso USA, stated in the release. "This collaboration will provide New York City-based consumers with another convenient way to recycle used capsules and other aluminum products at home, allowing these items to be given many new lives."
Photo credit: Maria Pomelnikova/Shutterstock

More stories about brand owners