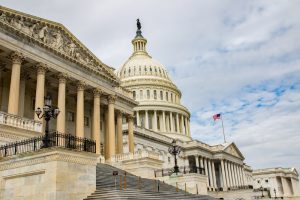 Congress has passed legislation that supports food waste reduction and composting efforts.
H.R.2, or the Agricultural Improvement Act of 2018, was approved by the House of Representatives on Dec. 12 in a 369-47 vote and by the Senate on Dec. 11 with a 87-13 vote.
Tucked within the massive farm bill are provisions related to composting and food waste reduction. One of them directs the Department of Agriculture to launch grant-funded municipal composting pilot projects in at least 10 states. Municipalities and local governments have a 25 percent grant matching requirement.
WasteDive reported more details on the bill's organics provisions.
Photo credit: Yi-Chen Chiang/Shutterstock
More stories about organics