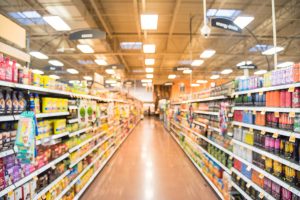 Oregon's environmental agency has released research that suggests several popular packaging attributes – including "recyclable" and "recycled content" – do not consistently result in lower-impact products.
The 106-page report from the Oregon Department of Environmental Quality (DEQ) was finalized this summer but is just now being publicized.
It continues Oregon DEQ's efforts to frame decision-making in the context of sustainable materials management (SMM), a concept that has gained traction among a variety of public and private stakeholders. In SMM frameworks, complete material life cycles are taken into account when designing programs and policy.
As SMM strategies have advanced, there has been growing discussion over where the recycling industry fits in. Businesses, the U.S. EPA and others have held up isolated examples showing packaging materials that are widely recyclable or use recycled content don't always emerge as the most environmentally friendly options when evaluated via life cycle assessment.
"We got to wondering if these types of examples were the exception, or whether perhaps popular [recycling-related] attributes might not reliably correlate with low-impact choices," said Minal Mistry, who led the research effort for DEQ.
Mistry's comments came in a statement on the research that DEQ prepared for Resource Recycling.
'Design and material selection is more important'
In undertaking the recent research, Oregon officials sought to gather a significantly larger data set around the question of whether recyclability and use of recycled content should always be the goal in construction of packaging and foodservice products.
DEQ hired a contractor, Franklin Associates, and that company combed through publicly available life-cycle assessments (LCAs) published worldwide between 2000 and 2017. The analysis found hundreds of comparisons between packaging and foodservice items with the attributes of interest and comparable items without those same attributes.
According to DEQ, the results were mixed.
For example, increasing the recycled content of plastics was found to almost always lessen the product or packaging's environmental footprint in a variety of ways. "Once you've chosen to use a specific material – say, PET – increasing the recycled content of that material is typically a good choice," said Mistry.
But when the researchers looked at the numbers from over 530 environmental-impact comparisons found in the literature between different materials (for example, a steel can versus an aseptic carton), higher recycled content was found to have no consistent correlation with lower impacts. In fact, the DEQ report indicates that in 61 percent of all comparisons, the packaging material with higher recycled content actually correlated with significantly higher (worse) environmental impacts.
Turning to recyclability, results of over 520 comparisons were basically a wash: 44 percent of comparisons found significantly higher environmental impacts for recyclable packages while 39 percent of comparisons found significantly lower (beneficial) impacts.
"While recycling is beneficial, design and material selection is more critical," Mistry noted. "The [recycling-related] attributes by themselves are too broad to be helpful in isolation, and need to be used with care."
Similarly mixed results were found when researchers analyzed packaging and products labeled "bio-based" or "compostable."
Wider debate within industry
The study results come out as a variety of different industry stakeholders are more actively voicing their perspectives on the shift toward life-cycle-based decision-making when it comes to materials use.
For instance, some observers have noted that LCAs fail to account for the impacts associated with items that are mismanaged at end of life, a concern of growing importance as the marine plastics problem grabs more attention. In a follow-up email, Oregon DEQ said it acknowledges such limitations of LCAs, but the government agency also pointed out that the recycling attributes in question themselves have only a limited relationship to reducing marine debris from the U.S.
On another front, recycling groups have begun expressing anxieties that the growing drumbeat around SMM could push brand owners and others away from recycling commitments and behaviors that have taken years to solidify.
The DEQ said in the statement to Resource Recycling that the study results are not a critique of recycling itself.
"Recycling – the act of making products from formerly used materials – has been evaluated extensively for its environmental impacts and is typically found to be beneficial," said David Allaway, a senior policy analyst at Oregon DEQ who also contributed to the recent research. "But recycling and recyclability, while related concepts, are fundamentally different. Recycling describes a preferable method for managing discarded materials, while recyclability simply describes the technical and economic potential of a material to be recycled. As this research shows, just because a material is 'recyclable' does not guarantee that it is consistently the lower impact choice."
Photo credit: Trong Nguyen/Shutterstock
More stories about research