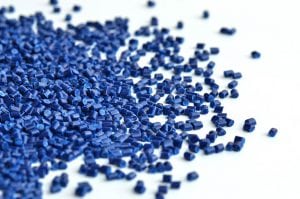 A Chinese company will open a plastics recycling facility in Georgia, the latest instance in a growing trend of Chinese investment in North American processing infrastructure.
Yunnan Xintongji Plastic Engineering plans to open a plant in Montezuma, Ga., where the company will take in scrap plastic and process it into pellet form. Bloomberg News first reported the development.
The pellets will be shipped to China, where they won't be subject to the scrap import restrictions because they will be in finished form. Yunnan Xintongji Plastic Engineering uses recycled plastics to make construction pipes.
The Georgia Recycling Coalition told Plastics Recycling Update the company plans to mostly handle post-industrial and post-commercial material. That includes nylon and LDPE film from the carpet sector, a variety of plastics from the automotive industry, and LDPE film, HDPE totes, plastic pipe and more from agricultural generators.
According to local news outlet WMAZ, representatives from the Chinese company are visiting the site this week to close the deal. More details will be released after the deal is finalized, a local official told the news outlet.
This marks the latest in a small but growing series of Chinese companies moving their processing capacity to the U.S. to get around the parameters of China's scrap import ban. Baled plastics have slowed their movement into China significantly over the past year, and Chinese recycling companies have been forced to move their operations to adapt. Some have relocated processing capacity to Southeast Asia, where they import scrap material from the U.S., process it and ship the pellets into China. Others, such as the latest example, have gone to the source in North America.
Photo credit: XXLPhoto/Shutterstock
More stories about plastics