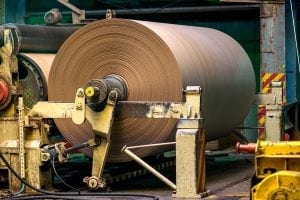 A major Chinese fiber recycling company plans to purchase and restart a shuttered Kentucky pulp and fine paper mill.
Fiber markets research firm RISI reported that a subsidiary of Shanying International signed a deal with Verso to acquire the mill in Wickliffe, Ky. for $16 million. The buyer plans to invest $150 million to rededicate the facility to pulp and brown paper packaging production. The plant has been idled since fall 2015.
According to RISI, Shanying International is the third largest recycled board producer in China
The deal is the latest investment in U.S. fiber production by a Chinese company since the Chinese government began curtailing imports of recovered paper and OCC. This year, Nine Dragons Paper acquired pulp and paper mills in Maine and Wisconsin.
So far, the investments have focused on factories producing pulp and paper from virgin feedstock, not recycled fiber. The Chinese government recently proposed tariffs on U.S. pulp as part of the ongoing trade war between the two countries.
Chinese mills are struggling with shortfalls in recovered fiber feedstock, as well as higher prices for pulp. In some cases, they've had to idle their machines for periods of time.
Photo credit: Mark Agnor/Shutterstock

More stories about fiber