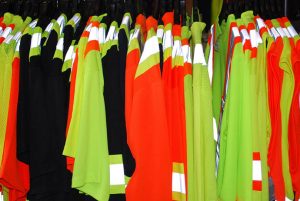 Waste and recycling haulers had slightly fewer fatal workplace injuries in 2016 than the year earlier, according to figures from the federal government.
Refuse and recyclable material collectors had 31 fatal on-the-job injuries in 2016, compared with 33 in 2015, according to the Bureau of Labor Statistics. That equated to a fatal work injury rate of 34.1 injuries per 100,000 workers in 2016, down from 38.8 the year before.
By injury rate, refuse and recyclables hauling represents the fifth deadliest occupation in the U.S. By actual number of deaths, the industry had the eighth highest fatal injury count in 2016.
Industry groups praised the slight decrease but were quick to call for more progress. The Solid Waste Association of North America (SWANA), for instance, said it remains concerned about the high rate.
"This is no time to take a victory lap," said David Biderman, executive director of SWANA, in a release.
Darrell Smith, president and CEO of the National Waste & Recycling Association (NWRA), expressed a similar sentiment in a statement.
"This should give our industry a little encouragement that our organizational commitment to a strong safety culture and our safety processes are having an impact," he said, adding that the NWRA does not consider any deaths as acceptable in the industry.
"Zero is possible," Smith said.
More stories about data