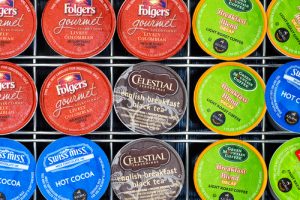 Last month, Resource Recycling readers were drawn to news about adding packaging types to programs, as well as to articles about market development and the falling UBC recovery rate.
The list below shows our top stories published in November in terms of unique page views.
1 | ISRI hears debate over expanding MRF materials list
Three organizations are pushing to have their packaging types accepted at MRFs, but six nonprofit recycling groups are pushing back.
2 | Heavy lifting: A tricky transition past weight-based metrics
Weight-based recycling targets are being downplayed by industry players who want to more effectively frame the overall impact of waste diversion decisions. But finding suitable metrics to replace current standards won't be easy.
3 | Aluminum can recycling falls significantly
The U.S. UBC recycling rate declined to 49.4 percent in 2016, its lowest level in years.
4 | In Our Opinion: How to develop resilient markets at home
Global developments around recycling demand have upped the urgency to bolster buying within the U.S. For a blueprint to action, stakeholders can look backwards in time.
5 | Details on Strategic Materials' growth and direction
A glass recycling company has opened a new processing facility and has plans to continue expansion in the coming years. Company leaders anticipate its recent acquisition by a private equity firm will accelerate that growth.