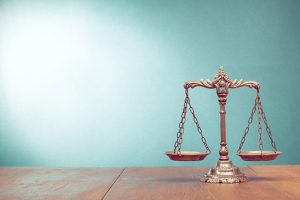 MRF company ReCommunity and Ann Arbor, Mich. have agreed to settle their legal dispute without an award of money to either party.
For more than two decades, North Carolina-based ReCommunity operated a city-owned MRF. But last year city government terminated their contract and kicked ReCommunity staff off the property, citing continuing unsafe conditions, including multiple fires that broke out.
ReCommunity alleged the move was actually about money: With the downturn in recovered commodity values, the city began owing money to ReCommunity under their contract rather than getting paid, so it made up pretextual allegations to get out of the contract. In July 2016, ReCommunity filed a lawsuit in U.S. District Court for the Eastern District of Michigan.
On Aug. 31, the judge threw out some of ReCommunity's claims, ruling that, under Michigan law, the city was protected from liability because it was engaged in the exercise or discharge of a government function. Although state law includes an exception that allows a city to be sued over property damages, this case didn't meet that definition, the judge ruled.
Still, the ruling left alive ReCommunity's two breach of contract claims: that the city failed to pay money owed to the company, and it wrongfully ended the contract.
One week before the judge's ruling, on Aug. 24, Republic Services announced it had signed a deal to acquire ReCommunity and its 26 recycling centers in 14 states. Republic is the second largest publicly traded hauler in North America.
On Oct. 2, the Ann Arbor City Council came out of a closed-door session and authorized the city attorney to approve a settlement with ReCommunity. Council members may not comment on the decision before voting.
Shortly after the vote, attorneys for the parties filed with the court an agreement to end all claims and counterclaims case. They agreed that each side would pay their own attorneys fees and legal costs.
Mlive.com reports the plant hasn't been fully operational since ReCommunity left. There have been lingering safety issues, including another fire in August, although the newspaper reports the city is working to address them. Recyclables are still being transported out of the area for sorting and delivery to market.
More stories about courts/lawsuits