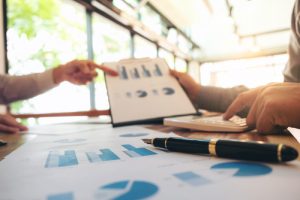 When it comes to the way states measure materials diversion, it's less apples to oranges and more apples to 49 different types of fruit. That makes it difficult to comprehensively assess the industry.
"We can't manage something if we can't measure it," noted Will Sagar, executive director of the Southeast Recycling Development Council (SERDC).
A summit early next year aims to kickstart efforts to change that. SERDC, the Tennessee Department of Environment and Conservation (TDEC) and the U.S. EPA are sponsoring the first-ever Measurement Matters Summit, where they hope to draw representatives from each of the 50 states and Washington, D.C., as well as the industry. The event will be held Feb. 27-March 1 in Chattanooga, Tenn.
Goals of the conference include finding consensus on ways to improve data collection, demonstrating the value of what's called the State Measurement Program (SMP), creating new ways of measuring program success and developing common definitions of key metrics in the recycling world.
Interest in the topic is great. An Aug. 28 workshop called "Measurement Matters: A State and Local Government Conversation," drew more than 100 people over three hours of presentations and discussion on related topics. Presented by the EPA and Re-TRAC Connect, the workshop was held in conjunction with the 2017 Resource Recycling Conference. A separate session at the conference also touched on new ways for thinking about data measurement and how national recycling rates are calculated.
The EPA subscribes to SMP software created within the Re-TRAC Connect software platform, all of which was developed by Winnipeg, Manitoba-based Emerge Knowledge. The SMP software allows states to report data on waste, recycling and composting tonnages; program descriptions, including staffing and funding; and more. The information can then be shared and compared.
The data-sharing program was first piloted in the southeastern states that make up EPA Region 4. It is now available nationwide, and 32 states are using it for reporting.
But there are still a variety of differences among the states in the way materials diversion is tracked, defined and reported. The idea behind the project is that standardizing and sharing sustainable materials management-related data can help state and local programs compare and learn from the successes or challenges of others. It also gives state program staff better information to present to their managers and state legislatures.
"There are lots of nuances into getting this standardized that we hope to address in February in Chattanooga," Sagar said. "Getting everyone at the table to talk about this will be a remarkable first step."
More stories about data