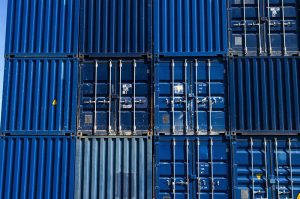 A common complaint about China's restriction on scrap materials imports is the lack of solid information about what exactly the upcoming ban will target. A Canadian plastics group is taking data-gathering into its own hands.
The Canadian Plastics Industry Association (CPIA) is developing an online tool where plastics exporters can report when their shipments are rejected by Chinese customs agents. The system, which will be available to companies throughout North America, will take information confidentially.
Chinese officials announced last month the country will prohibit imports of certain recovered materials by the end of the year. Specifics have trickled in since the ban was announced, with officials most recently indicating most post-industrial plastics will still be allowed for import.
The CPIA has already received phone calls from collectors who have material they can't move because their permit to ship to China has not been renewed, said Joe Hruska, vice president of sustainability for the CPIA. Sources with close ties to China say authorities have not issued new import permits since June.
The objective behind the database is to compile figures on the impact and get the metrics behind the export disruption.
"The whole idea is to quantify how many tons are affected," Hruska said. "That will tell you the shortage that we might have in market capacity."
Industry players can look at that information. Some operations might determine, based on the volume rejected by China, whether it's feasible to expand processing capacity domestically.
Hruska said it will be important for municipal programs to communicate the problems of contamination to residential customers during the ban. But it will take leaders in many sectors coming together to figure out alternative markets.
"We've got to find a way to help them and keep that material in the curbside, but we can't do that without data," he said. "So we need more information, and that's the way to do it."
Ultimately, Hruska said the Chinese regulations are a reminder for materials recovery facilities to produce a higher-quality product to access domestic markets.
"We need to look at our own backyard, produce quality material and feed our economy," Hruska said. "I'm not talking about restricting trade, but quite frankly, here's an example where we placed our confidence in another marketplace, and now it's coming back to bite us."
CPIA is part of the North American Plastics Recycling Alliance, alongside the Association of Plastic Recyclers, the American Chemistry Council, the Plastics Industry Association and others.
"There's what I would call a collaborative action by the North American plastics industry to address this challenge, and opportunity," Hruska said.
More stories about exports