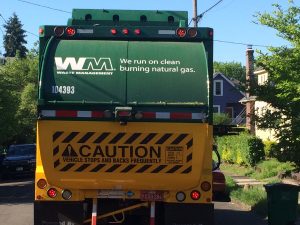 A Waste Management leader's thoughts on contamination in the material stream and the possibility of a ban on imports of recycled materials into China drew our readers' clicks last month.
The list below shows our top stories last month in terms of unique page views.
1 | WM leader says contamination is 'a slow ship to turn'
The recycling chief at Waste Management recently reflected on the company's ongoing efforts to clean up the material stream. The takeaway: It's a long slog.
2 | China mulls import action beyond National Sword
The future of recovered materials exports to China remains hazy, but leaders from the Institute of Scrap Recycling Industries (ISRI) made a few things clear after a recent trip to Hong Kong and Beijing.
3 | Q&A: Why Ziploc is pushing its own system of film recovery
A sustainability executive who oversees one of the world's most recognizable plastic bag brands opens up on recent efforts to prove the viability of collecting the material curbside.
4 | The factors behind skyrocketing paper prices
Why are paper recycling prices at near-record levels? The answer boils down to uncertainties in the Chinese market and strong demand at home.
5 | Industry looks to defend federal recycling program
Recycling organizations will try to sell Congress on the economic and environmental benefits of the U.S. EPA's Waste Minimization and Recycling program, which is cut in President Trump's proposed budget.