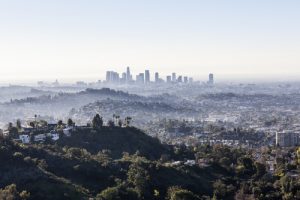 Los Angeles is slated to implement its franchise zone system for commercial haulers next month, but a lawsuit filed last week could complicate things.
The lawsuit, first reported by the Los Angeles Business Journal on June 7, was filed by the Apartment Owners Association of California. It seeks to block the city from implementing the franchise zones, which will provide haulers with exclusive contracts for sections of the city. According to city officials, the franchise system will expand recycling service to all multi-family and commercial properties in Los Angeles.
The suit claims the higher price for franchise zone collection is a tax and that it therefore should have gone to a public vote, as tax increases must according to state law. The lawsuit also says the franchise system "illegally and dramatically" increases costs on multi-family and commercial properties, without impacting other property owners.
A city spokesperson told the Business Journal the city's legal team is reviewing the lawsuit and did not comment further. According to the Los Angeles Times, the plaintiffs say they aren't challenging the city's goal of increased environmental benefits, but take issue with how it is being done.
The Los Angeles City Council approved the commercial franchise zones in December. Eleven zones were established, and seven haulers were awarded exclusive contracts to serve those zones.
Advocates such as environmental coalition Don't Waste L.A. praised the system as an important component in reaching the city's 90 percent diversion target. The Los Angeles County Disposal Association, an industry association representing haulers, predicted at the time. that the move would increase collection costs.
More stories about courts/lawsuits