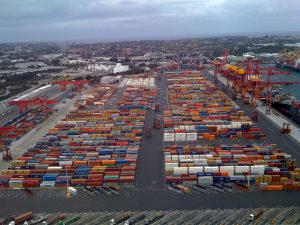 Export uncertainty and the potential pain at the EPA from President Trump's proposed spending cuts grabbed our readers' attention last month.
The list below shows our top stories last month in terms of unique page views.
1 | Arrests and delays mark first weeks of 'second Green Fence'
China's recent crackdown on scrap material imports has exposed smuggling operations, led to dozens of arrests and resulted in the confiscation of more than 22,000 tons of material.
2 | Details emerge on recycling-specific cuts in Trump budget
Former employees of the U.S. EPA have attacked Donald Trump's funding proposals and unearthed documents showing the administration wants to chop the agency's recycling and waste reduction efforts by 20 percent.
3 | Editorial analysis: Where recycling could feel EPA cuts
After he spent a good chunk of his campaign blasting the Environmental Protection Agency, it was hardly surprising that Donald Trump would take a knife to the EPA budget once he was actually in office. But the Trump administration's proposed 31 percent slash has nevertheless raised eyebrows everywhere, including the recycling industry.
4 | Packaging EPR still a possibility in California
California regulators are signaling they may want a mandatory program covering end-of-life management for packaging, and a workshop last month explored what the details could look like.
5 | Recovered paper prices prompt mill closures
Climbing recycled paper prices contributed to the recent idling or closure of two newsprint mills, one in North America and one in Asia.