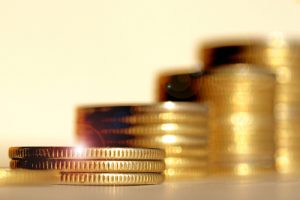 Higher commodity values helped lift recycling-related revenues for the third-largest hauler in North America.
Toronto-based Waste Connections reported recycling revenue, excluding the impact of acquisitions and mergers, totaled $13.2 million in the fourth quarter of 2016, up about 16 percent from a year prior.
The increase was driven primarily by higher commodity prices, particularly for fiber, Ron Mittelstaedt, Waste Connections' CEO, said on a Feb. 22 conference call with investors.
Waste Connections completed a merger with Progressive Waste Solutions on June 1, 2016. The publicly traded Waste Connections is now the third largest residential hauler in North America, behind Waste Management and Republic Services. Last week, Waste Management and Republic also reported revenue boosts last year from rising commodity prices.
Waste Connections' $13.2 million in revenue in the fourth quarter excluded revenue generated by Progressive, allowing for an apples-to-apples comparison with the fourth quarter of 2015. Total company recycling revenue, including revenue from Progressive, was $29.2 million during the fourth quarter of 2016, according to a company press release.
Mittelstaedt said that rising OCC prices, in particular, gave the company a boost. OCC was $125 per ton during the fourth quarter of 2016, up 18 percent from a year prior. In 2017, OCC prices are now exceeding $150 a ton, up more than 50 percent from the first quarter of 2016, he said.
Waste Connections is primarily a garbage company, with less than 3 percent of its revenue coming from recycling. Total company revenue in the fourth quarter was $1.05 billion, Worthing Jackman, company chief financial officer, told investors on the call. Of that amount, acquisitions and mergers completion within the prior year contributed $507 million, with $498 million from Progressive alone.
The company predicts continuing commodity price boosts in 2017.
"Recycling and (oil and gas exploration and production)-waste-related revenue should each increase double digits on higher commodity values and drilling activity respectively," Jackman said.
As of the end of 2016, Waste Connections operates 71 recycling facilities.
In January, Waste Connections announced that it acquired Illinois-based waste and recycling company Groot Industries. While much, much smaller than Progressive was, Mittelstaedt noted that it was still one of the largest acquisitions in Waste Connections' history.