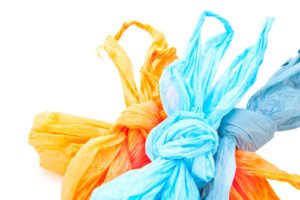 Recycling and waste-reduction advocates in Michigan were unable to stop passage of a bill that prohibits local ordinances limiting the use of plastic bags and plastic food-service items.
On Dec. 30, Michigan Lt. Gov. Brian Calley signed the legislation into law (the lieutenant governor signed the bill because Gov. Rick Snyder was out of the state). Michigan joins Arizona, Florida, Idaho, Indiana, Missouri and Wisconsin, which have also enacted statewide bans on local bans.
Other states have moved in the opposite direction on the issue.
In California, hundreds of municipalities have passed local ordinances banning plastic bags or instituting fees, and after a drawn-out battle between plastics interests and environmentalists, California voters recently upheld a statewide ban on bags.
Hawaii also has a de facto statewide ban, with all counties in the state having passed ordinances.
In Michigan, the move to ban bans was opposed by the recycling industry.
In a September letter to the Michigan House of Representatives' Commerce and Trade Committee, the Michigan Recycling Coalition (MRC) noted that local bag bans help bolster the efficiency of recycling because fewer bags in the marketplace means fewer bags ending up at materials recovery facilities.
"Plastic bags wrap around and ultimately jam sorting equipment and migrate into every commodity stream, making them more challenging than other types of contamination," MRC stated in its letter. "Work stops when employees take on the dangerous task of untangling the equipment and those costs add up in both public and private sector recycling facilities."
The MRC did acknowledge that the commodity value of plastic bags that head to Michigan landfills annually is around $14 million. But the group said diversion efforts, including drop-off collection at grocery stores and other sites, have proved unsuccessful.
"Wider adoption of these programs by Michigan retailers would certainly help," MRC noted, "as would a statewide education campaign."
The legislation banning bans in Michigan was Senate Bill 853.