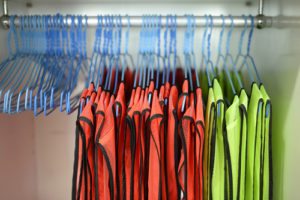 The number of deaths among refuse and recyclable materials collectors went up last year. According to the U.S. Bureau of Labor Statistics, 33 people were killed in 2015.
In the report from the federal agency, refuse and recyclable materials collection is the fifth most dangerous job in the U.S. In 2015, most of the deaths, 24, were in the private sector and nine were in the public sector.
The number of collectors who died last year went up from 2014, when 27 were killed while working. In 2013, 33 died.
The 2015 data also showed nine people were killed at private landfills and three people were fatally injured at private materials recovery facilities (MRFs), according to the National Waste & Recycling Association (NWRA).
In total, there were 4,836 fatal workplace injuries in 2015. That is the highest since 2008.
Both the NWRA and the Solid Waste Association of North America (SWANA) released statements urging that safety be a top priority. They also gave reminders about the safety programs they each make available.
SWANA has its Safety Matters programs and webpage and will hold its fifth-annual Safety Summit in March.
"With our Safety Matters webpage and frequent workshops across the country, our goal is to provide the helpful and necessary resources to contribute to reducing accidents and injuries in the industry. Nothing we do is more important," said David Biderman, executive director and CEO of SWANA.
For its part, NWRA held a safety summit in March and adopted a strategic plan to reduce the number of deaths, injuries and accidents.
"Safety is a top priority for NWRA and, with that, our members are committed to sharing best practices and working together on a road map that we expect will save lives, reduce injuries and lower incident rates," said Kevin Kraushaar, interim CEO at NWRA.