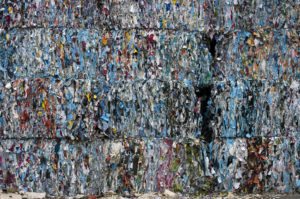 Brand owners will have to cut bigger checks over the next year to support curbside recycling in Canada's most populous province.
The board of Waste Diversion Ontario (WDO) said industry stewards must pay 121.5 million Canadian dollars ($92.9 million USD) over the next year to support the Blue Box program, the curbside recycling program for printed paper and packaging. That amount is 6 percent more than the 2015 obligation.
The decision, reached June 15, was made under the province's existing extended producer responsibility system for printed paper and packaging, through which brand owners and municipalities evenly split the costs of recycling.
On June 1, the Legislative Assembly in Canada's most populous province approved a law transitioning the jurisdiction to a full EPR program for printed paper and packaging. Under the new system, producers will be fully responsible for end-of-life management of their products but are expected to get a bigger say in how recycling programs are run than they do today.
The transition is expected to be several years away, because many details of how the new EPR will operate ‒ as well as recovery rate targets ‒ have yet to be proposed and debated.
In the meantime, WDO has been tasked with setting producers' financial contribution under the current system. Producers, represented by Stewardship Ontario, and municipalities, represented by the Association of Municipalities of Ontario (AMO) and the City of Toronto, proposed very different sums this year, WDO noted.
The amount approved by WDO on June 15 will be distributed to municipalities in four payments, with the first starting around June 30. The top municipal recipients will be Toronto at CA$21.1 million, the Regional Municipality of Peel at CA$12.3 million and Regional Municipality of York at CA$9.1 million, according to a WDO payment estimate sheet. Nearly 240 municipalities are expected to receive payments.