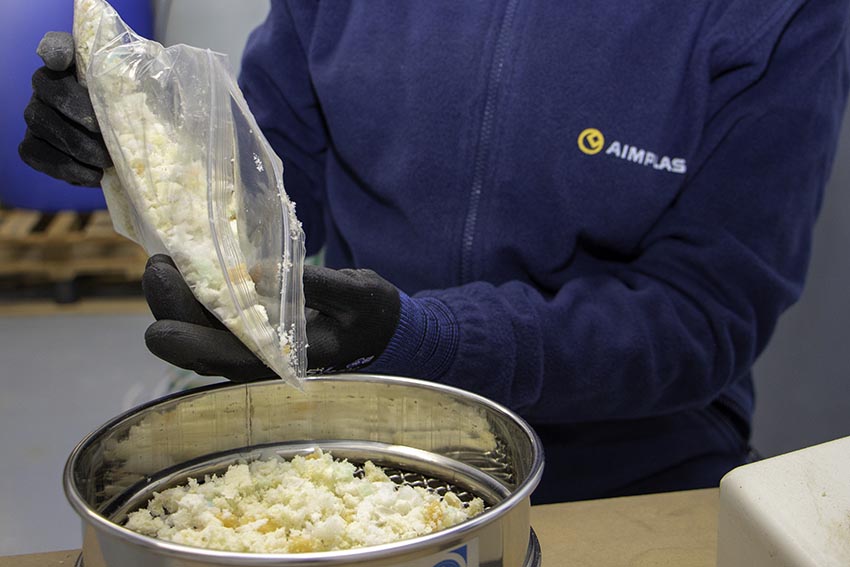 A project is exploring the use of chemistry to recycle polyurethane foam from a variety of durable goods into higher-end applications.
The Foam2Foam project seeks to apply catalytic glycolysis to recovering foams from furniture, vehicles, packaging, construction insulation, shoes and electronics, according to a press release from the Spanish plastics technology center AIMPLAS.
Catalytic glycolysis breaks the plastics down into polyols, which can be used to make new polyurethane. The chemical recycling process can allow for the recycled polyurethane to be used in more demanding products that can't be reached through mechanical recycling.
"The objective of the project is to scale up the process and analyse its efficiency," according to the press release.
The consortium overseeing the project is led by Titan Recycling Solutions. Other members include the following Spanish organizations: Arcesso Dynamics, AMB Electrónica de Brescia and the technology centers Gaiker and AIMPLAS.
Photo courtesy of AIMPLAS.
To receive the latest news and analysis about plastics recycling technologies, sign up now for our free monthly Plastics Recycling Update: Technology Edition e-newsletter.
More stories about technology