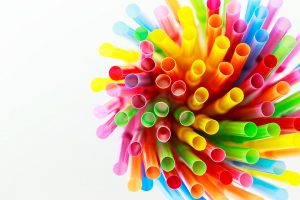 The final stamp of approval has been given to a European Union law banning certain single-use plastic products, setting high bottle collection targets and requiring recycled content in bottles.
The Council of the European Union approved the single-use plastic product directive. The European Commission and the European Parliament, the two other lawmaking branches, have already signed off on it.
The directive bans single-use plastic plates, cutlery, straws, balloon sticks and cotton swabs by 2021. It sets a 90% collection target for plastic bottles by 2029, and it mandates that plastic bottles be made of at least 25% recycled plastic by 2025 and 30% by 2030.
The EU has 28 member countries, all of which are required to amend their national laws within the next two years to reflect the requirements of the single-use plastics directive.
First proposed by the European Commission a year ago, the directive was negotiated and approved by other EU entities last fall and earlier this year.
Photo credit: Neungstockr/Shutterstock

More stories about Europe