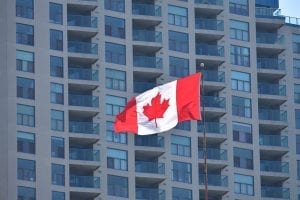 Canada's federal, provincial and territory leaders will work together on a plan for ushering in a circular economy for plastics.
The announcement came after the annual meeting of the Canadian Council of Ministers of the Environment. Catherine McKenna, Canadian minister of environment and climate change, spoke via teleconference with her provincial and territorial counterparts on Nov. 23. During the meeting, they agreed to work together to develop a strategy for zero plastic waste.
According to a press release, the strategy will mean ensuring plastic products are designed for durability, reuse and recycling; shifting responsibility for improvements in recycling infrastructure to producers; expanding collection systems; increasing responsible use and recycling of single-use products; improving understanding of the issue and solutions through research and innovation; and taking action to remove marine plastics.
On the call, they agreed to continue to work over the coming year with all levels of government, indigenous communities, industry and other stakeholders to develop an action plan to implement the strategy.
Photo credit: Frank Middendorf/Shutterstock

More stories about Canada