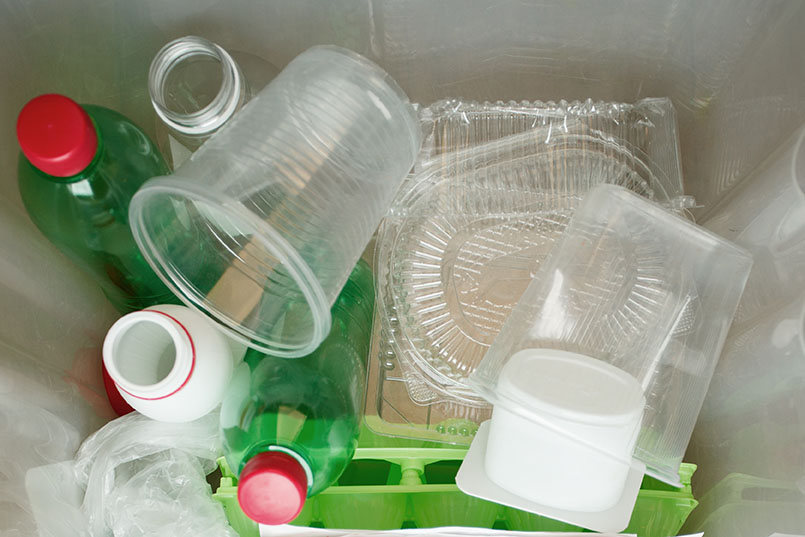 A Utah recycling facility plans to sort 500 to 600 tons per month of mixed plastics, selling the resulting bales into domestic markets.
Alex Bearnson, president and CEO of Logan, Utah company Revolve Recycling, recently spoke with Resource Recycling to provide more details on his company's plans to boost consumption of mixed-plastic bales.
Plastics Recycling Update in late September reported the company is upgrading its MRF with additional sorting equipment. First opened in summer 2017, Revolve Recycling will take in bales of plastics Nos. 1-7 from across the Western U.S. The company will create PET, HDPE, rigid LDPE and PP bales.
Bearnson said Revolve Recycling is installing a Green Eye optical sorter from Green Machine, adding to an existing one the MRF is currently using to eject PET. It's also installing a metering bin, screens and conveyors. The improvements will allow the company to significantly boost mixed plastics output, which Bearnson said is currently about 200 tons a month.
Revolve Recycling was founded by members of materials brokerage ACP Solutions Group, which is co-located on the site and manages material acquisition and logistics for Revolve. Bearnson explained that ACP used to have Chinese markets for 1-7 bales, and after those dried up, company leaders realized they could make domestic sorting pencil out if they were efficient enough.
"Everybody thinks that we're nuts," he said. "I think it's just how we're operating – I think we're operating pretty efficiently. We're not raking in billions of dollars, but we're doing OK, you know what I mean?"
If there's one thing that he's learned, it's that "we've got to adapt," he said. "We can't be complacent."
Photo credit: Katerina Morozova/Shutterstock
To receive the latest news and analysis about plastics recycling technologies, sign up now for our free monthly Plastics Recycling Update: Technology Edition e-newsletter.
More stories about markets