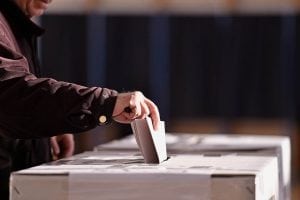 An executive at Charter NEX Films, an end user of post-consumer plastic, won the Republican nomination for the open U.S. House of Representatives seat in Wisconsin.
The Congressional position is being vacated by retiring House Speaker Paul Ryan.
Bryan Steil, general counsel for the company and a former aide to Ryan, advanced to the general election ballot in Wisconsin after capturing nearly 52 percent of the vote in the primary last week.
Among Charter NEX Films' products are those with post-consumer content and those designed to be recyclable.
The company's GreenArrow film portfolio includes multi-layer food packaging films that incorporate up to 40 percent post-consumer content. The portfolio also includes barrier and non-barrier lamination films designed to be recyclable through retail PE film drop-offs.
Plastics News reported Steil has touted his manufacturing background during the campaign.
Steil, considered Ryan's hand-picked successor, beat five opponents in the Aug. 14 primary. In the November general election, he will face Democrat Randy Bryce, an ironworker and former union organizer who goes by the name "Iron Stache" because of his occupation and prominent facial hair.
Wisconsin is already home to one federal leader with connections to film packaging manufacturing. Two-term U.S. Sen. Ron Johnson, a Republican, helped start and was a longtime CEO of Pacur, which makes recyclable sheet and sheet with post-industrial content.
Photo credit: roibu/Shutterstock
More stories about film