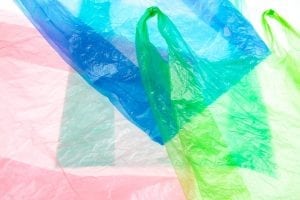 A film recycling improvement campaign in Connecticut has wrapped up its first phase and is getting ready for its second after reporting successful collection and contamination reduction results.
In a recently released report, the Connecticut Wrap Recycling Action Program (CT WRAP) unveiled the results it achieved in 2017. The program sought to increase education about film packaging recycling efforts in Connecticut, with a particular focus on Hartford and its surrounding area.
WRAP is a program of the American Chemistry Council's Flexible Film Recycling Group. The Connecticut effort included representatives from state government, the food and plastics industries, grocery stores and other recycling stakeholders.
Plastics Recycling Update previously reported on the campaign's outreach efforts in East Hartford. The new document, released Aug. 10, quantifies the results of that and similar outreach projects. East Hartford saw a doubling of film packaging collected at ShopRite, a local store partnering on collection.
In the greater Hartford area, at the conclusion of the outreach campaign, material audits found an 11 percent increase in the weight of plastic bags collected; a 7 percent increase in all other film, including wrap, bread bags, newspaper bags and more; and a 23 percent decrease in contaminants.
In the latest report, WRAP states that the Connecticut results are "readily replicable" in WRAP campaigns targeting other areas.
Now, after tackling collection, the campaign will shift into the market development phase, encouraging residents, companies and governments to help increase demand for products made from recovered film.
"If we aren't buying recycled, then we're not really recycling," said Sherrill Baldwin, environmental analyst with the state Department of Energy and Environmental Services (DEEP), in a press release.
This phase will include creating incentives for governments and companies to use recycled PE and other resins. The campaign will also expand the state's recycled products directory, a project to share information with consumers and businesses so they know where to find products made with recycled plastic.
Photo credit: daizuoxin/Shutterstock
More stories about film