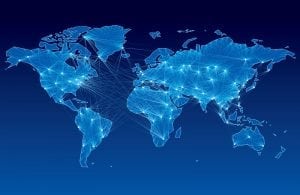 An application seeks to tighten international regulation of recovered plastic movement.
The government of Norway on June 2 submitted a proposal to create a new waste category for plastics under the Basel Convention. The Basel Convention is an international convention that went into effect in 1992 with the goal of limiting global trade in hazardous wastes, especially between developed and developing countries. There are currently 186 parties to the convention.
Norway applied to classify scrap plastics under Annex II, which covers "wastes requiring special consideration." The annex currently includes two categories: waste collected from households and residue from waste incineration.
"By explicitly including plastic waste in the scope of the Basel Convention, these waste streams can be controlled, and mismanagement of plastic waste avoided," according to an explanatory document submitted along with the application.
The application also asks to remove "solid plastic waste" from Annex IX of the Convention. According to a European Union advisory document, this classification is used for scrap plastic loads that have had contaminants removed and are "prepared to a specification."
The proposal from Norway states that "this entry is often used to ship plastic wastes as 'green' waste," and the removal of that category would provide more clarity on regulation of the material.
"We believe the proposed changes will lead to less marine plastic litter, increased traceability, more control and less illegal dumping of plastic waste," the Norwegian Ministry of Climate and Environment wrote.
Interested parties are asked to comment by June 28. Comments can be submitted directly to the Norwegian ministry at [email protected]. The applicant has the option to make an addendum to the proposal, answering any questions that are received through comments.
The proposal will be considered at the Convention's Open-ended Working Group meeting, scheduled for Sept. 3-6 in Geneva.
Photo credit: polygraphus/Shutterstock

More stories about exports