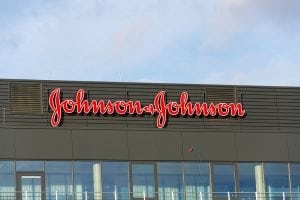 Global health and medical products company Johnson & Johnson says it might fail to achieve its packaging recyclability targets.
The New Jersey-based company wants 90 percent of its consumer products packaging, by weight, to be recyclable by 2020. According to its recently released Health for Humanity Report, the company's consumer packaging is currently at 79 percent recyclability in the U.S. and Canada and 76 percent in Europe.
Johnson & Johnson sells medical equipment, medicines and consumer health and beauty products. The packaging recyclability goals relate only to the consumer products, which include such well-known brands as Aveeno, Band-Aid, Clean & Clear, Listerine, Neutrogena, Tylenol and others.
According to the 2017 progress report, Johnson & Johnson plans to achieve its recyclability goals by changing the design of packaging and supporting partnerships in key markets with mature recycling infrastructure: Canada, France, Germany, the U.K. and U.S. In three other markets where infrastructure is less mature, the company plans to partner to advance materials recovery and recycling efforts.
Of all of the publicly traded company's goals, only the recyclability measure is listed as "off track," which means the company believes it may not meet the goal by 2020.
"This target is currently off-track because we are facing delays in our tube and pump recyclability efforts," according to the report. "We are taking corrective action to improve progress on this target."
The report also notes Johnson & Johnson is a founding partner of the Closed Loop Fund and of the Healthcare Plastics Recycling Council. It's also a member of The Consumer Good Forum, which is supporting the Ocean Conservancy Trash Free Seas Alliance. The Trash Free Seas Alliance seeks to improve plastics recycling in Indonesia, the Philippines and Vietnam. Johnson & Johnson has also run its Care to Recycle outreach campaign for four years.
Photo credit: josefkubes/Shutterstock
More stories about brand owners